LECTURE AND MUSIC - Locked up for a murder he didn't commit, Rickey Jackson served the longest sentence of any U.S. inmate later found to be innocent.
During a lecture organized in collaboration with the John Adams Institute, Jackson will share the lessons he learned about freedom and forgiveness - after 39 years of wrongful imprisonment. Our musicians pick up on this theme with chamber music performances, while Mick LaRock contributes live graffiti art.
Rickey Jackson was convicted in 1975 in of murder and robbery. The sole evidence was the false, coerced eyewitness testimony of a 12-year-old boy. The boy later tried to back out of the lie, but the police told him it was too late to change his story. In 2011, attorneys with the Ohio Innocence Project filed a petition for a new trial, and in November 2014 the charges against him were dismissed.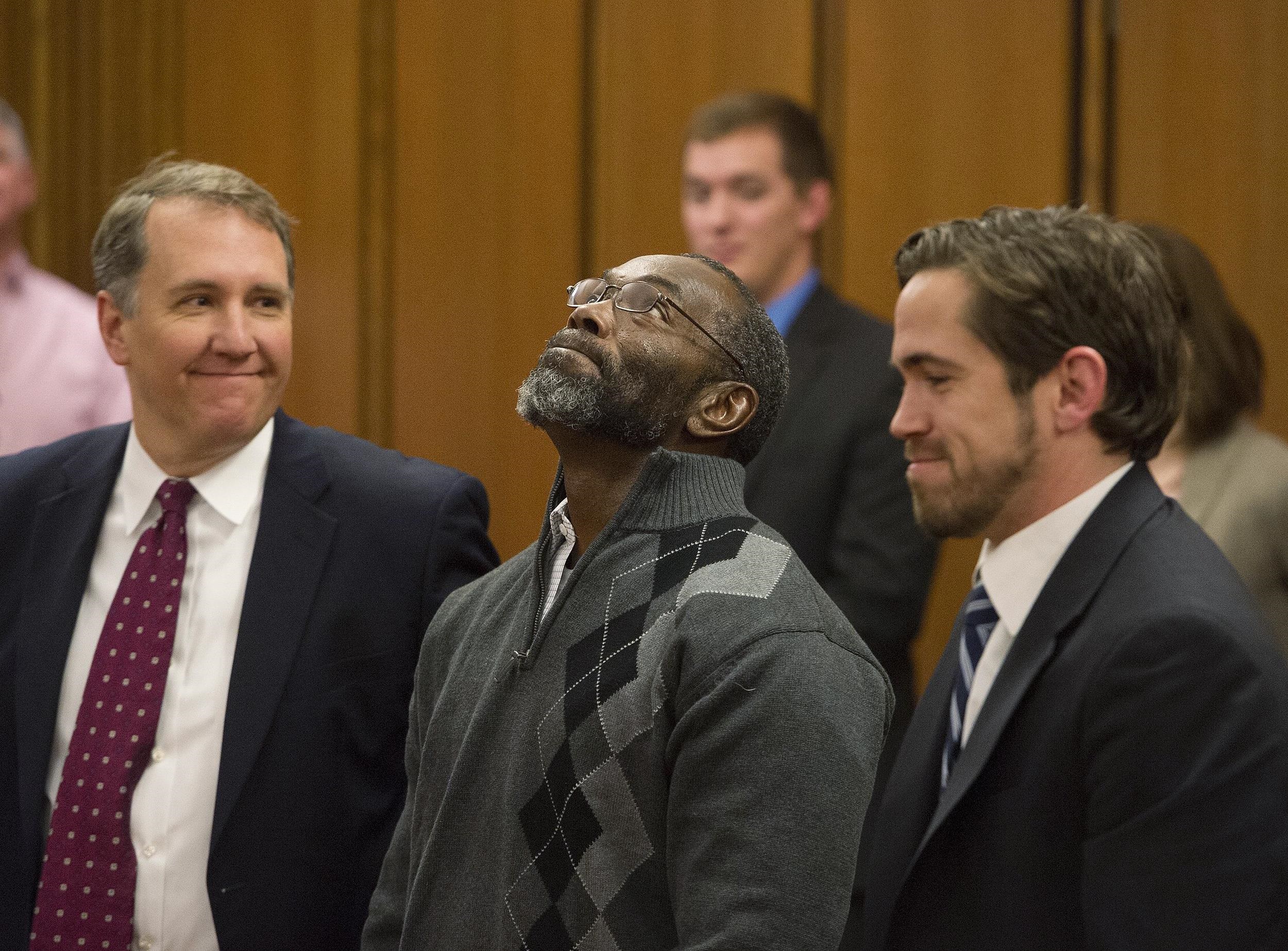 Forgivenes
Even more remarkable is the grace and humility Jackson carries in the wake of the injustice; the first thing he did when he was released was forgive his accuser.

Rickey Jackson speaking with Eddie Vernon, the man who testified against him as a 12-year old boy.
The Innocence Project
After the talk by Jackson, we will be joined by Mark Godsey, director of the Innocence Project in Ohio, one of the most successful chapters of this nonprofit organization. The Innocence Project is a nationwide organization which exonerates the wrongly convicted and works to reform the criminal justice system. Godsey wrote a book called Blind (In)Justice about his work. He will discuss how wrongful convictions devastate lives and families, and how Black people are disproportionately criminalized in the penal system.
A musical 'battle'
During the event, musicians of the Concertgebouw Orchestra and students from the Conservatorium van Amsterdam will play works by the American composers Julia Wolfe and Gabriella Smith and the work Grab It! by JacobTV (Jacob ter Veldhuis), a musical 'battle' between the musicians and samples of voices of American prisoners on death row.