Concertgebouw Chamber Orchestra
The Concertgebouw Chamber Orchestra is ensemble of musicians from the ranks of the world famous Royal Concertgebouw Orchestra of Amsterdam.
Founded in 1987, the Concertgebouw Chamber Orchestra (CCO) is made up of members from the world famous Royal Concertgebouw Orchestra of Amsterdam. For many decades we have been performing all over the world with prominent soloists and conductors.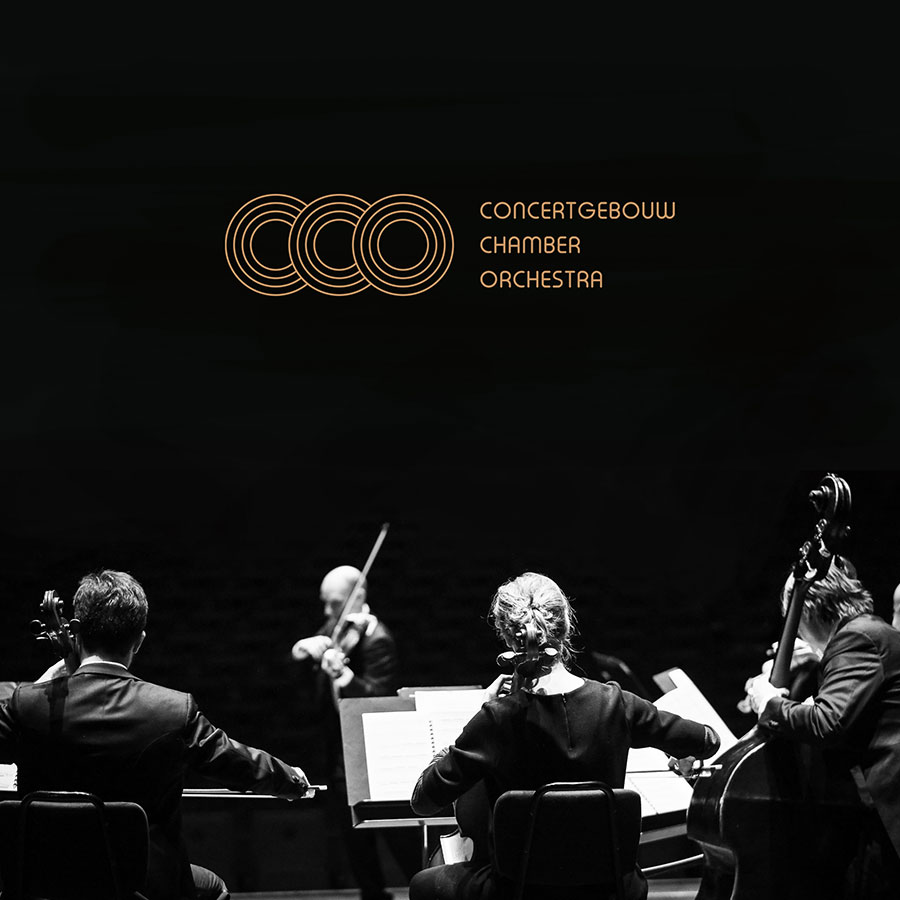 In recent years, the CCO has collaborated with such national and international soloists as Liza Ferschtman, Nicolas Altstaedt, Ronald Brautigam, Marietta Petkova, Stefan Vladar, Harriet Krijgh, Lavinia Meijer, Dominic Seldis, Vesko Eschkenazy, Tjeerd Top, Alexei Ogrinthcouk, Emily Beynon, Jasper de Waal, Amihai Grosz and Noa Wildschut.
Each season, the CCO is invited to perform in all the leading concert venues in the Netherlands, such as the Royal Concertgebouw in Amsterdam, TivoliVredenburg in Utrecht and De Doelen in Rotterdam. Due to increasing international interest in the CCO, recent travels included concerts in Belgium, Italy, Spain, Germany, Bulgaria, Finland, Portugal, Japan, and India. In 2016 they garnered wide critical acclaim for their tour of Germany with violinist Liza Ferschtman. Upcoming travels include tours to South-America and Spain.
The Concertgebouw Chamber Orchestra performs in various ensembles: CCO Classic, CCO Chamber Music, CCO & Friends and CCO Bach. Please check our website for more information: www.concertgebouwchamberorchestra.com.
For more information, please visit our website or our Facebook page.
History
Prior to 1987, the CCO performed under the name Amsterdam Chamber Orchestra. Founded in 1957, the ACO spent three decades performing in the Netherlands and abroad. They made numerous recordings with conductors such as Andre Rieu Sr., Anton van der Horst and Marinus Voorberg.
During the period 1994 – 2012, principal conductor Marco Boni led the CCO in many successful performances, tours and recordings. The recording of Schubert/Mahler and Beethoven/Mahler String Quartets received a 5-star rating from BBC Music Magazine. Other Super-Audio-Recordings produced by Pentatone feature works by Bach, Mozart, Mendelssohn, Haydn and Tchaikovsky.
Famous soloists who have performed with the CCO include Maria João Pires, Janine Jansen, Mischa Maisky, Lynn Harrel, Jaap van Zweden, Schlomo Mintz, Eliane Rodriguez and Friedrich Gulda.