Dominik Winterling, who was appointed the Concertgebouw Orchestra's new managing director in March, looks back on 2021. After moving from Hamburg to Amsterdam when the Netherlands was in strict lockdown, he learned fluent Dutch in no time, discovered how gezelligheid plays into Dutch working culture and has since met countless individuals committed to the orchestra as an ambitious organisation. Here is Dominik's recap of 2021 in seven memorable moments.
1. Performing again for live audiences
Six weeks after Dominik assumed his new position, the Concertgebouw Orchestra gave a concert on 16 April under the direction of Paavo Järvi as part of the Testen voor Toegang trial initiative. Finally, after so many months, the orchestra could once again perform for live audiences. Dominik says, 'All eyes were riveted on this event, and it was a very special occasion for the orchestra and for me personally. Before the concert got under way, I addressed the audience from the podium. The ensuing performance of Mozart's Piano Concerto No. 24 featuring soloist Víkingur Ólafsson made a big impression on me.'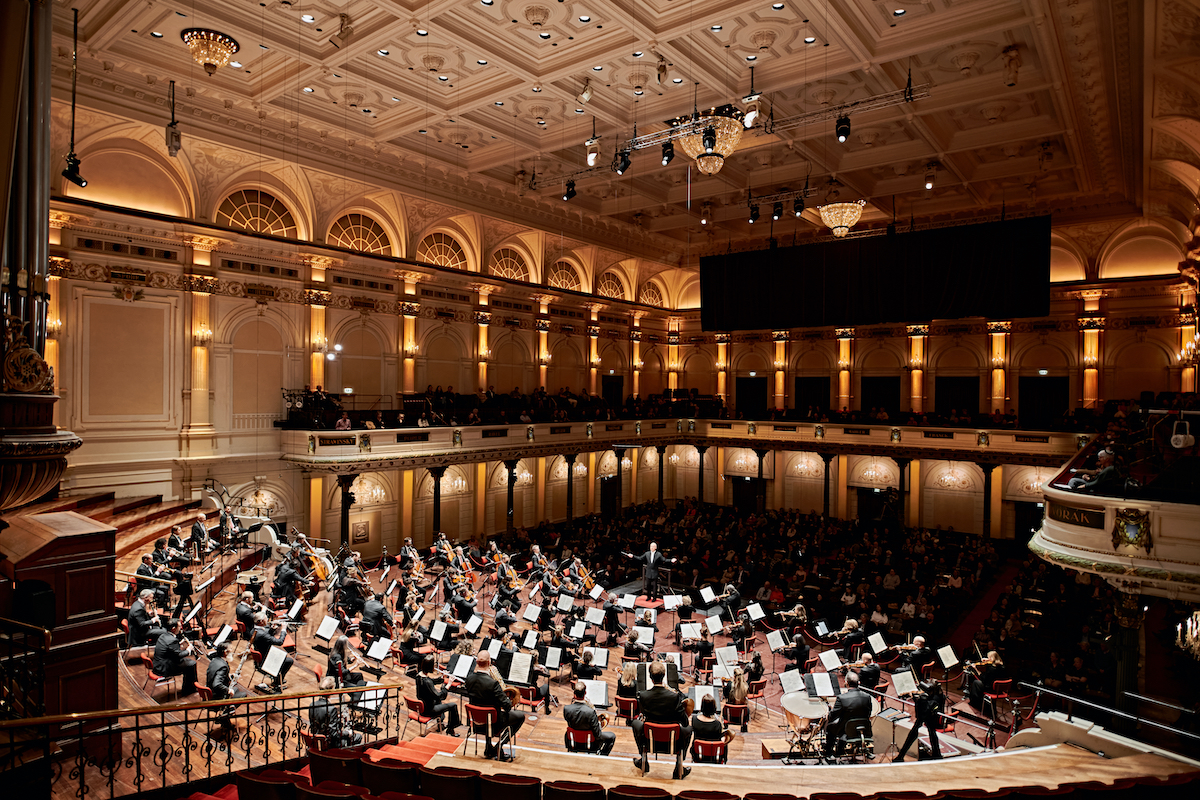 That same evening, I also experienced for the very first time just how involved and engaged our audiences are. Although relatively few audience members could be admitted to the hall, their enormous enthusiasm made up for everything. I love the standing ovations here in the Netherlands – Germans tend to be much more reserved.'
Dominik links this unforced enthusiasm with what he calls the gezelligheidscultuur (culture of conviviality) in the Netherlands and the informal working atmosphere in which he met his new colleagues. 'In Germany, people are a bit more formal and the structure more hierarchical. I like always being able to count on getting feedback here. More consultation and exchange require a greater level of reflection. Although this can sometimes lead to a more challenging decision-making process, broad support is the ultimate result.'
2. The state visit to Germany
Dominik's first concert with the orchestra outside the Netherlands was a very special one indeed, he says. It took place in the presence of the King and Queen of the Netherlands on the occasion of the state visit to Germany, his native country.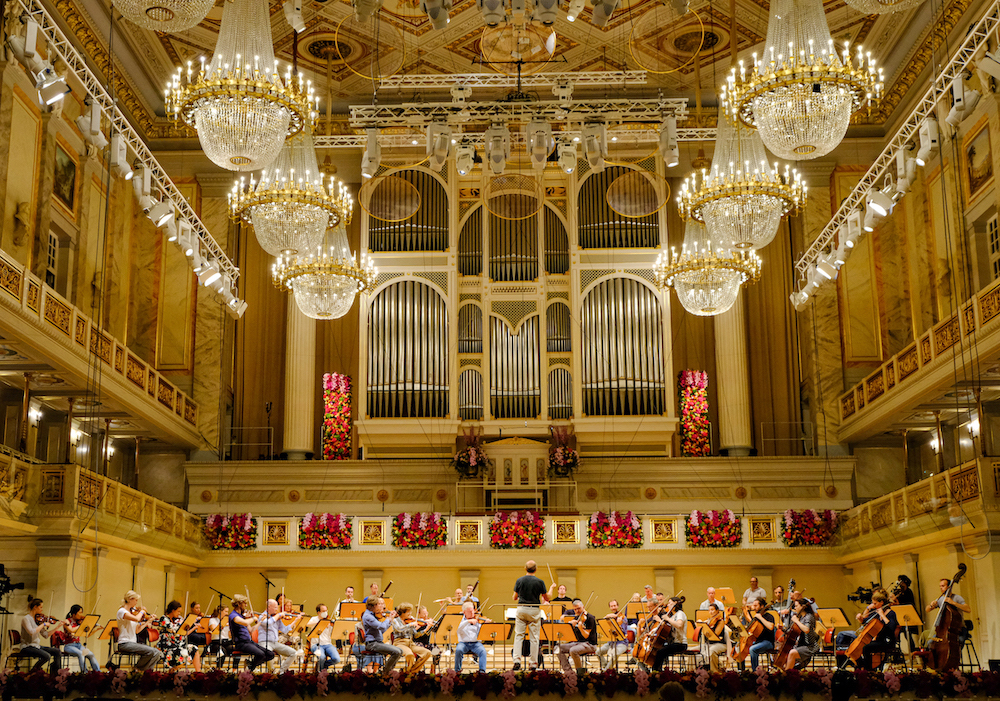 'I was so proud. We performed at the Konzerthaus Berlin, which I used to visit a lot in my youth. Iván Fischer was conducting, and Sylvia Huang, one of the orchestra's first violinists, gave an absolutely heavenly performance of Mozart's Violin Concerto No. 4. The great thing was that Sylvia is one of our very own leading musicians – the orchestra's players are some of the very best in the world – but when they play as part of the orchestra, they don't make a point of putting all that individual talent on display. It's about the collective, with the musicians performing as one. I think that that's the strength of our orchestra, and you can hear that in its sound. It's also what sets it apart from other orchestras, in which sometimes soloists or specific sections stand out.'
3. On the summer tour
Back in August, the Concertgebouw Orchestra gave no fewer than five concerts in four days' time – stopping off in Riga, Lucerne, Berlin and Ljubljana at a time when coronavirus had led to all sorts of travel restrictions and changing measures.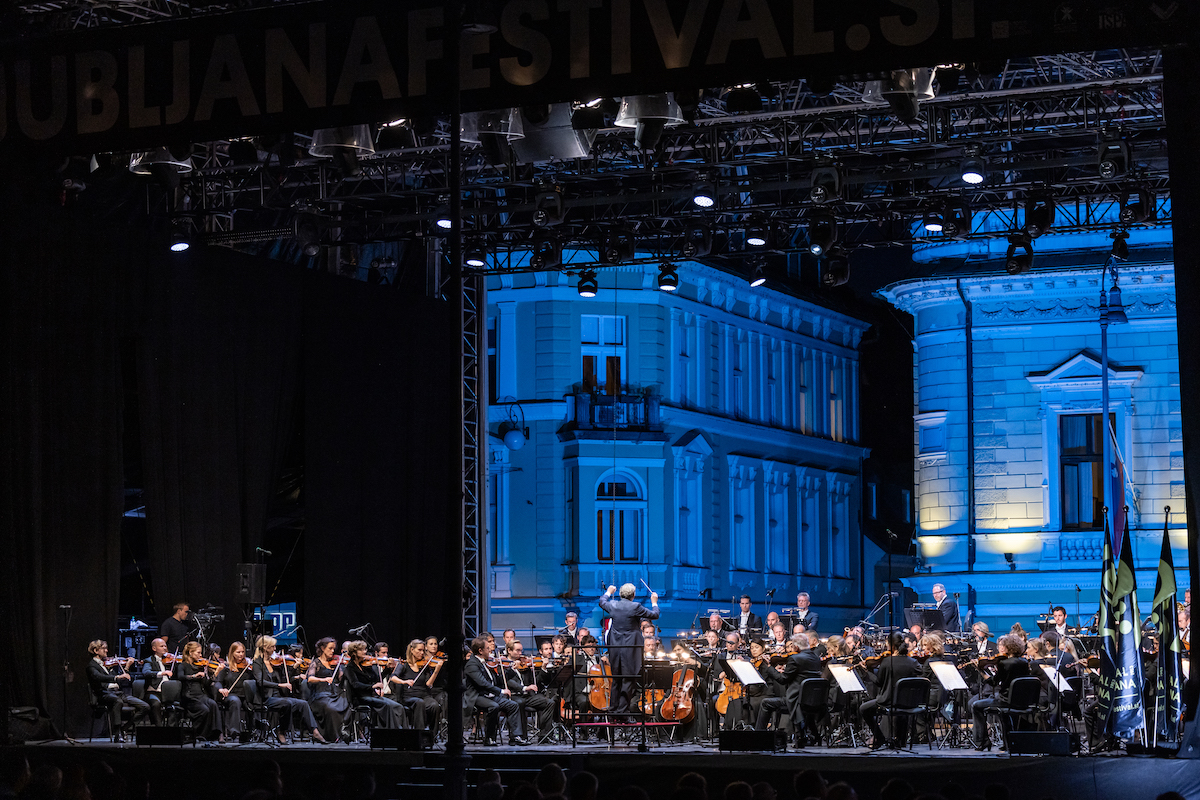 Dominik recalls, 'Everyone in the organisation went to extraordinary lengths to ensure that the orchestra could go on tour. It's crucial that a leading international orchestra like ours should be able to continue to perform in the world's best halls. And as an ambassador for the Netherlands, our aim is to touch as many people as possible with the power of classical music and to ensure we are billed among the world's leading artists. That's also essential for the quality of the orchestra. At Suntory Hall or Carnegie Hall, we're compared to others, and that demands the utmost. In fact, I felt there was a particular nervousness to the orchestra when we entered the Philharmonie in Berlin. It's different from home, but sometimes that difference can result in the best performance – as it did that evening.'
4. Concertgebouw Orchestra Young
Dominik said he was in Ede nearly every day when the Concertgebouw Orchestra Young international youth orchestra was rehearsing there last summer. 'I experienced first-hand that this project stands for what we aim to achieve in terms of talent development and education,' he says. 'It's all about enriching and changing these youngsters' lives. I remember the very first rehearsal – it was a little bit awkward and messy. But two weeks later, I was amazed at the pure focus and the consolidated energy during the concerts.'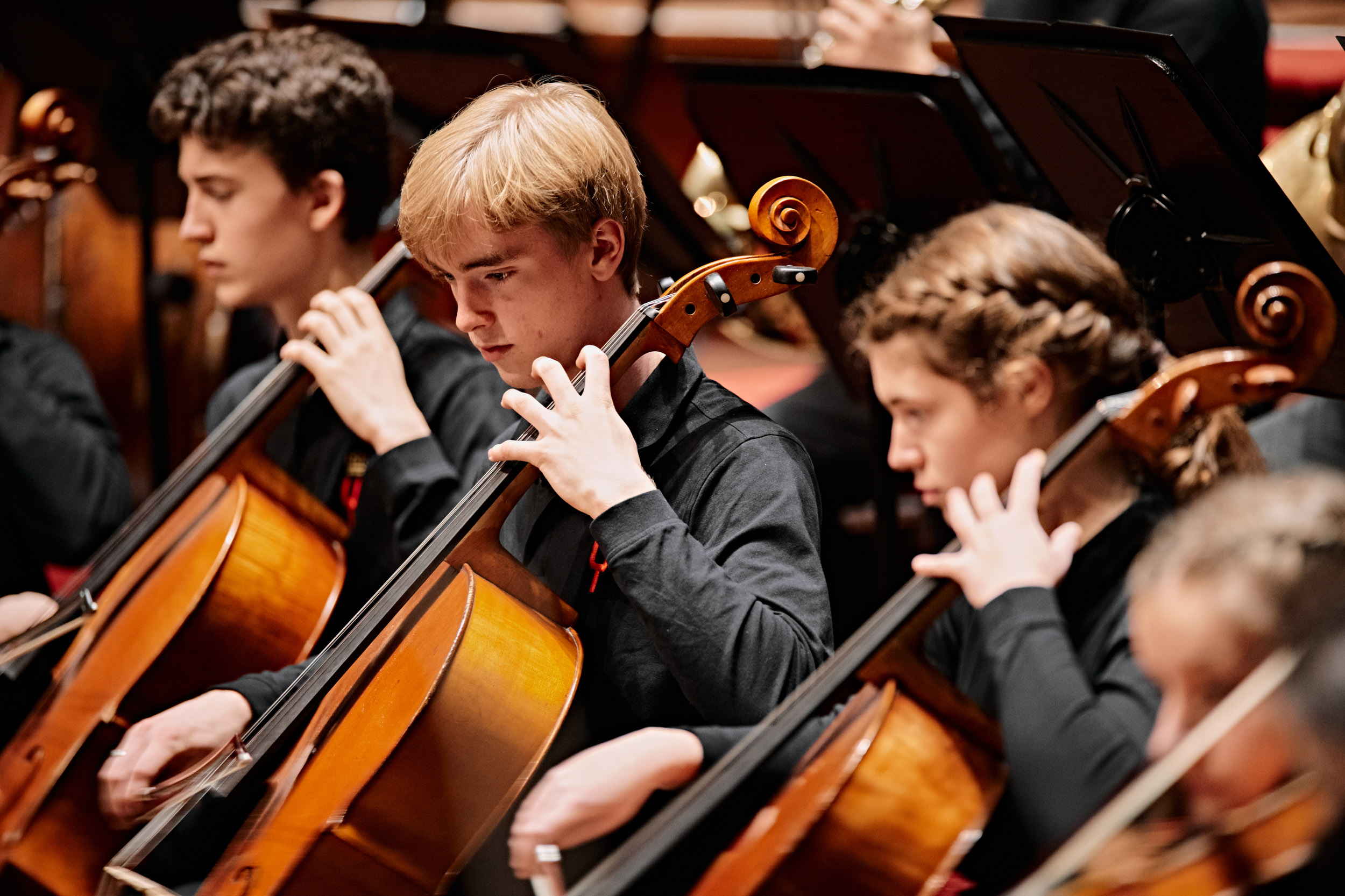 'For many of the young people I spoke to, it was a time in which they made great strides both musically and personally. We hope to be able to continue to follow and support the most talented among them.'
5. Opening Night
Dominik says Opening Night, the concert on Dam Square which was the orchestra's 'gift to the city', was definitely one of the highlights of 2021: 'We knew that organising the concert in such a short time and complying with the coronavirus measures in place would be a huge challenge. Yet despite the uncertainties right up to the last minute – it was still raining heavily late in the afternoon – it all came together. And how! The musicians came out of the Royal Palace like gladiators to take their place onstage. After going months without performing live concerts, there we were again, for everyone. The audience on Dam Square stood, clapped and cheered. I got goose pimples.'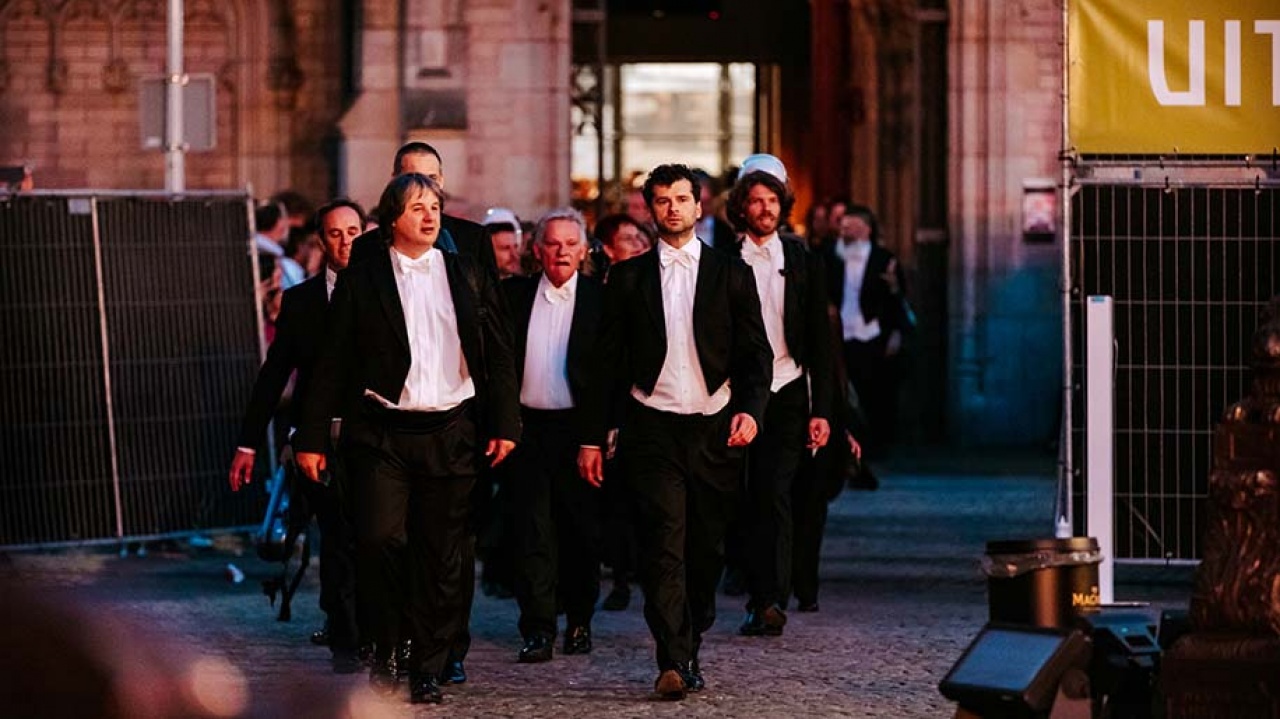 6. Bernard Haitink
The death of Bernard Haitink coloured the autumn of 2021. Dominik says, 'The orchestra wished to commemorate Maestro Haitink at the beginning of the first concert after his death. Not with a speech or anything like that – the musicians felt that wasn't suitable – but with a moment of silence followed by the Adagietto from Mahler's Fifth Symphony. It was a heartfelt tribute. Despite the ups and downs in their relationship, there was a great love for the man who had meant so much to the orchestra. I personally was very moved by this special initiative undertaken by the members of the orchestra, the music and the silence.'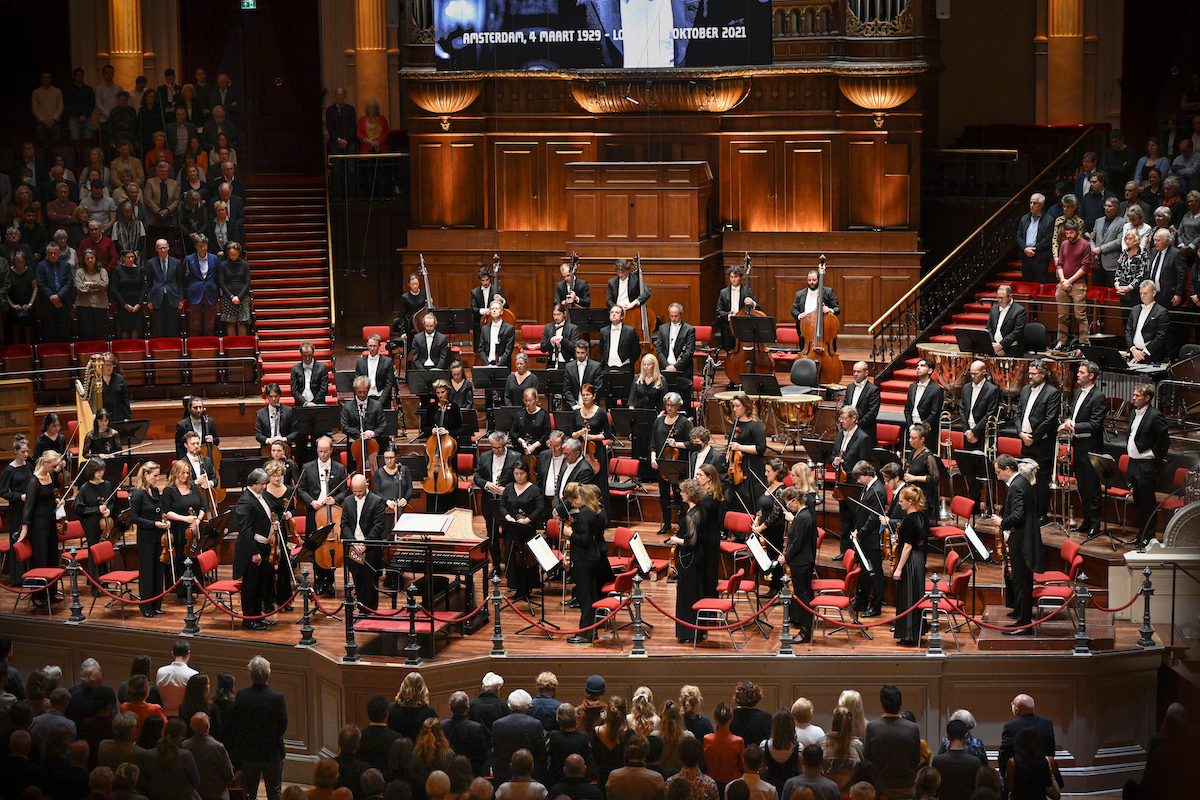 7. A new Brahms
Dominik says that 2021 was also the year in which he rediscovered Brahms's Symphony No. 1: 'The performance conducted by Sir John Eliot Gardiner was hands down the very best I have ever heard. I know the work well, but the tempos, dynamics and phrasing were so different. I kept discovering new things as I listened. It was a radical interpretation, but one which was also very convincing and true to the composer's vision. When something like that happens to me, I listen very intensely, attentive to each moment. Afterwards, the adrenaline was pumping, and I had to applaud very enthusiastically…'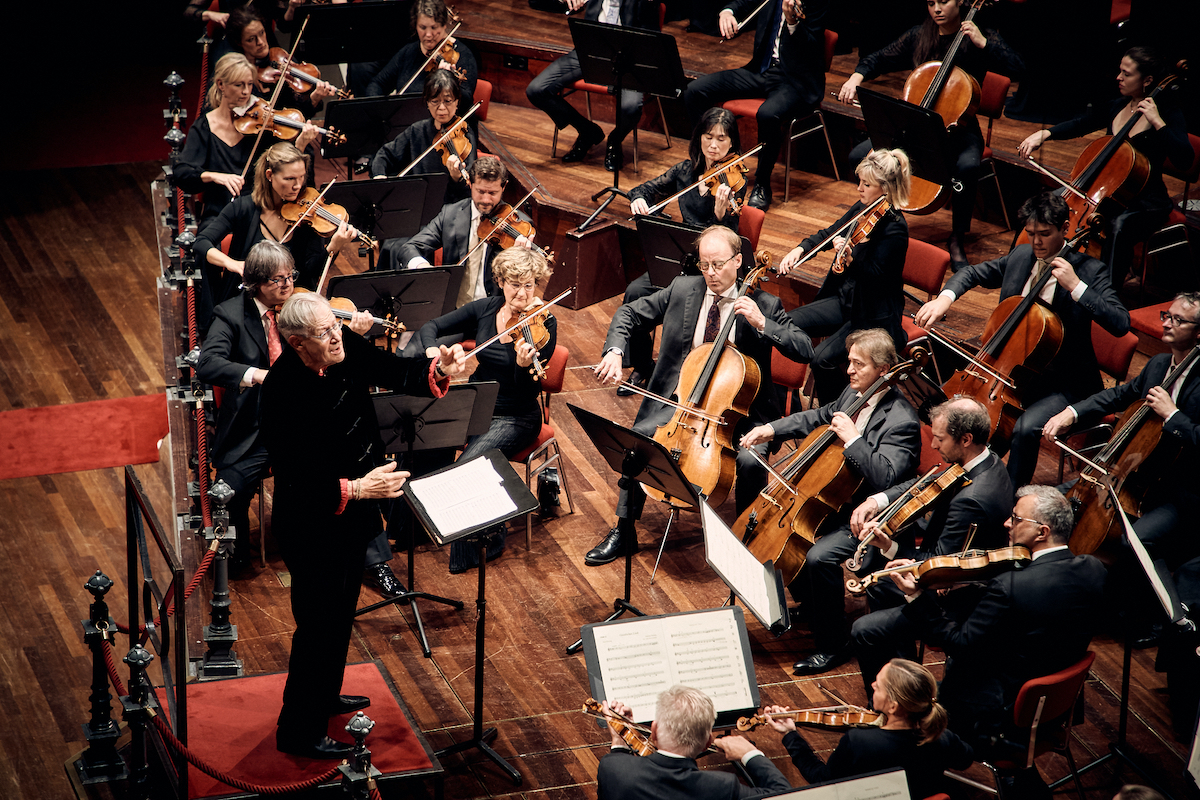 Optimism
The moments Dominik has chosen represent the orchestra and the organisation he became acquainted with over the last year. 'There's an enormous ambition to realise projects in these difficult times,' he says, 'projects like Opening Night, the summer tour, Concertgebouw Orchestra Young and the concert in Reykjavik, for instance, where we had never performed before. With all the restrictions in place, it would sometimes have been easier simply to do nothing and wait until we could proceed as normal again. But no one wants to do that – the musicians don't and neither do the staff. We believe in something, and we get that message across. I'm always optimistic about the future. When you see the glass as half full, it turns out all sorts of things are possible.'