Artist in residence: Martin Fröst
Swedish clarinet phenomenon Martin Fröst is widely known as a musician who's always on the lookout for new ways to challenge the conventions of the classical-music world. As our artist in residence, he'll be the soloist on 
5, 6 and 8 January
in the world premiere of Anna Clyne's clarinet concerto
Weathered
, conducted by Jaap van Zweden.
Martin Fröst made his debut with the Royal Concertgebouw Orchestra in 2014. The Opening Night in Amsterdam's Westerpark on 9 September 2022 was the clarinettist's first concert with the orchestra as artist in residence. With brilliant virtuosity and seemingly with the greatest of ease, he played an exuberant Dansmozaïek for clarinet and orchestra.
In an interview with music magazine Preludium (in Dutch), Martin Fröst confessed that he's not always as comfortable as he looks. But that doesn't stop him from going off the beaten track. 'I try out a lot of new things that are out of my comfort zone, like dancing or singing while playing the clarinet. Since I have trouble feeling comfortable anyway, experimenting doesn't make me any more uncomfortable than I already am.'
Weathered, clarinet concerto by Anna Clyne
Martin Fröst worked closely with composer Anna Clyne while she was writing her new clarinet concerto Weathered. 'We were in touch a lot this summer. I talked about myself, and I demonstrated a few different playing techniques, and then Clyne went to work with them.
She's written a fantastic piece. We were both asking ourselves: just how much is possible on a clarinet? I have to sing while playing in one of the movements. That technique was something I had shown her, but she really kind of pushed me to take it further.'
For Anna Clyne, working with Martin Fröst was a huge source of inspiration. 'I really appreciated his open-mindedness. It started with an online meeting, where he showed me all kinds of unusual playing techniques, like singing and playing at the same time, flutter-tonguing [a technique in which the player rolls an 'r' with the tip of the tongue while blowing, ed.] and some other interesting special effects.
With this information I made five sketches with different characters, and sent them to Martin. We discussed the sketches online and his feedback helped me to refine my ideas for clarinet and orchestra. Once I'd finished a movement, I'd send it to Martin and then he'd play bits for me online. He's been a real partner in the process from the beginning to the end. It was really inspiring (Preludium, December 2022).'
The interviews with Martin Fröst and Anna Clyne will be published (in Dutch) in Preludium near Christmas.
Weathered will have its world premiere on 5, 6 and 8 January, conducted by Jaap van Zweden.
Double concerto with Janine Jansen
In the spring of 2021, Martin Fröst was scheduled to perform in the world premiere of the double concerto Distans, with the orchestra and then-artist in residence Janine Jansen, composed especially for them all by Sally Beamish. Corona thwarted the premiere, but the work will be finally performed in April 2023, conducted by Klaus Mäkelä. Read the interview with Sally Beamish about Distans (in Dutch) in Preludium.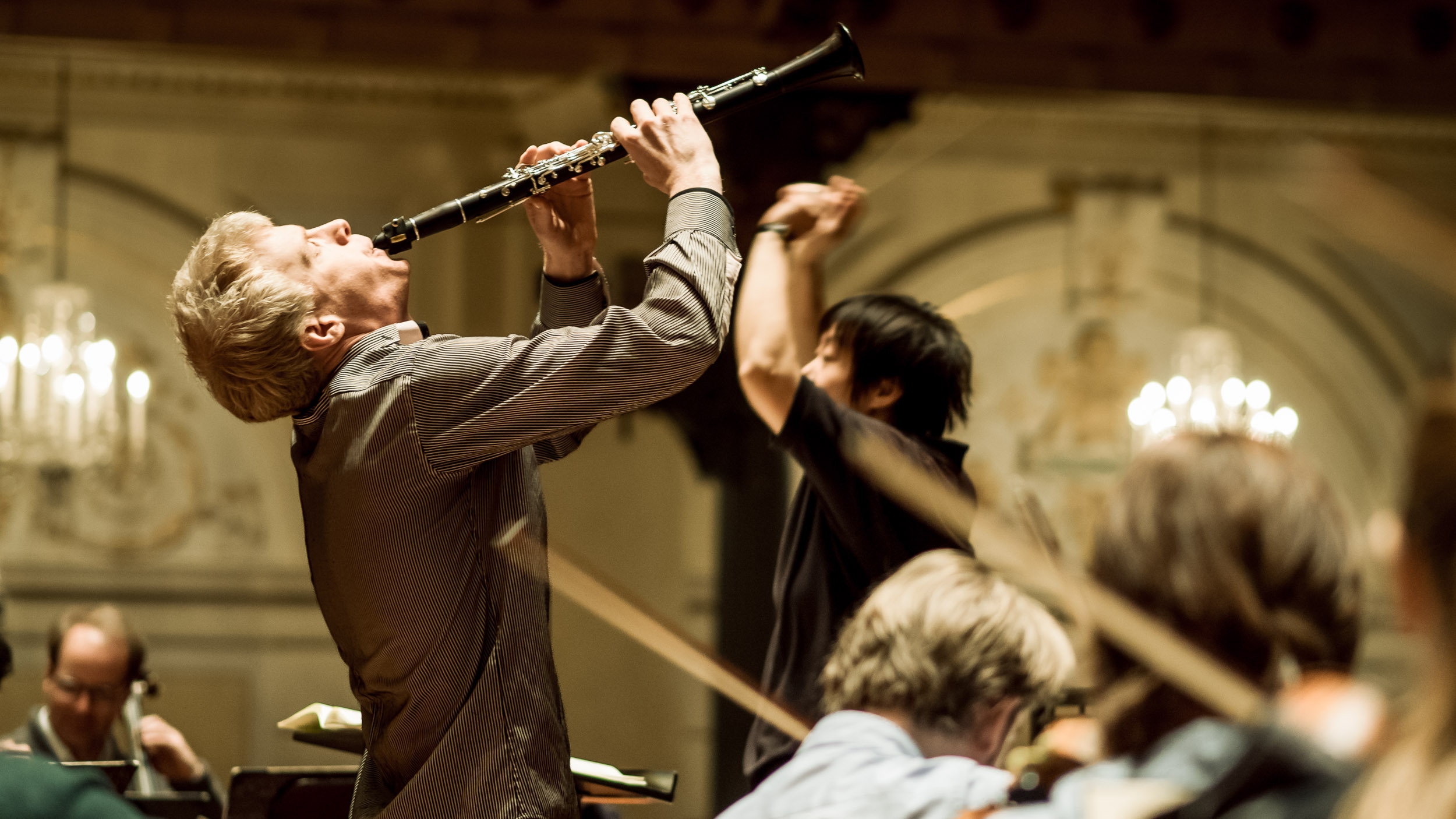 Chamber music
Martin Fröst will also appear with some of the orchestra musicians in a chamber-music programme for the Close­-up series and the cross-over series Bijlmer Klassiek in the Bijlmer Parktheater.