First symphony | Second symphony | Third symphony | Fourth symphony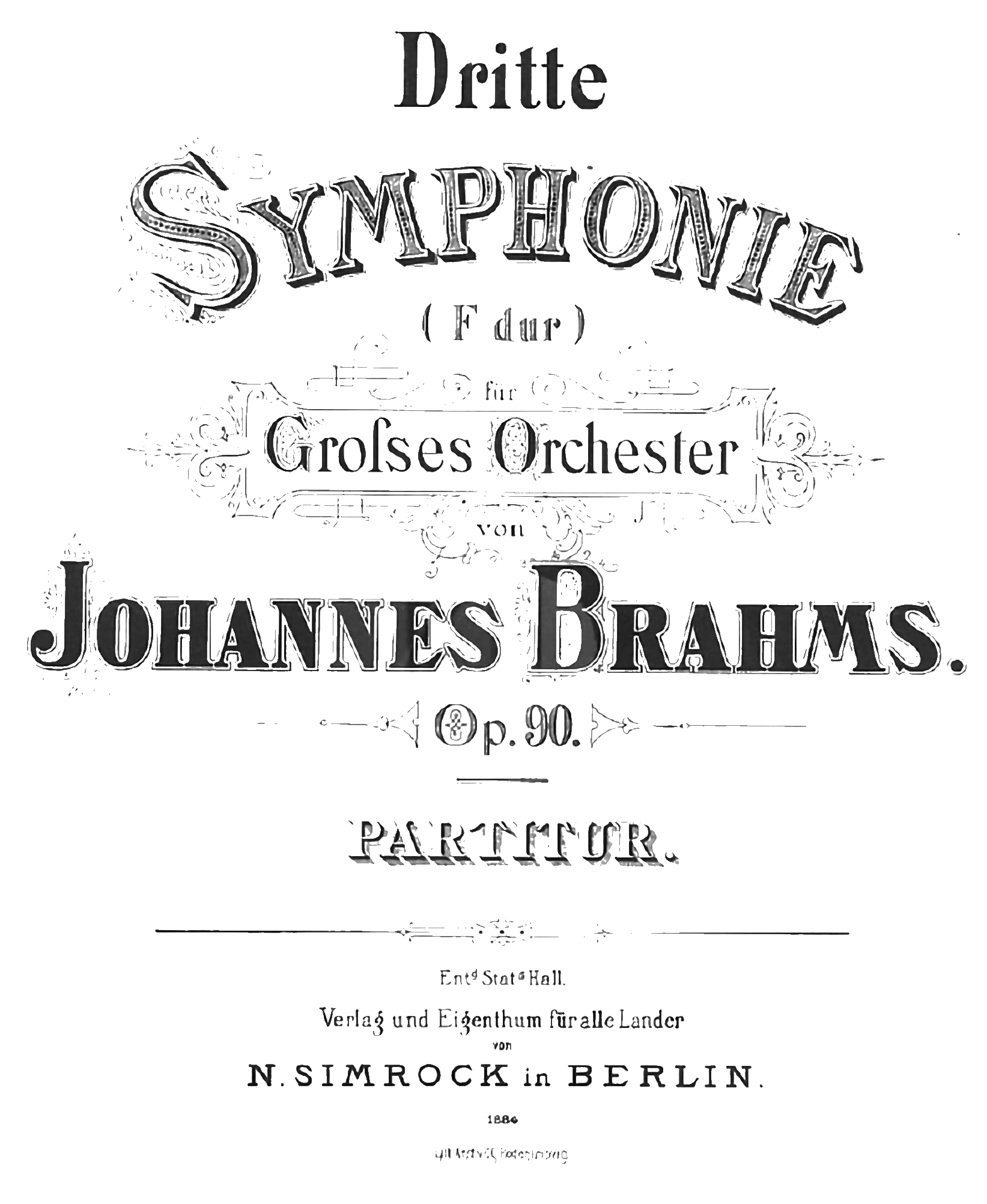 Self-assured and self-critical in equal measure, Brahms continued to search for ways to combine his own ideas with time-honoured artistic ideals. It was a quest that culminates in his last two symphonies.
Brahms finished the Third Symphony in Wiesbaden in the summer of 1883. Audiences were much more enthusiastic than they had been following the premiere of his Second Symphony. Ever since, the Third has been a cornerstone of the symphonic repertoire.
All the characteristically Brahmsian features can be heard here, too: openings from which all the material flows, rhythmic ingenuity, rich polyphony – and a now legendary third movement that could just as well have been a slow Hungarian dance. This Poco allegretto is a marvel encompassing nearly all Brahms's strengths: emotive melody, warm instrumentation and flawless counterpoint. The complex polyphonic accompaniment results in a signature sound imbued with tradition, yet was still new at the time. And that dichotomy is in itself unmistakably Brahmsian.
''[Brahms's] Third strikes me as artistically the most perfect.'
- music critic Eduard Hanslick (b. 1825, d. 1904)
Brahms's friend, the influential music critic Eduard Hanslick, said, 'Many music lovers may prefer the titanic force of the First, others the untroubled charm of the Second. But the Third strikes me as artistically the most perfect.'