Choice favourites - Mark's selection
VIDEO - In the coming weeks, we will be presenting highlights from our video platform, as selected by musicians and staff members of the orchestra. This time, it's solo-percussionist Mark Braafhart's turn.
'I'm very proud of the videos for children the orchestra made for the "Between your ears" series in collaboration with NTR Schooltv.'
'It's a cold December evening, and percussionist Mark Braafhart is on the phone. He says he'd like to share his enthusiasm for the video series 'Between your ears'. Mark, too, has children – Berend who is five, and Teun, seven – both of whom are now in bed. Peace has been restored. 'Oh, hold on a sec,' says Mark. 'They left the scooter outside.'
With the new lockdown in force in the Netherlands and the Christmas holidays now upon us, all the fun content for kids on the Concertgebouw Orchestra's website is very welcome indeed. Mark is proud of the series the orchestra produced together with NTR Schooltv. In each video, actor Rogier van Erkel meets a child who lets their imagination run wild while listening to a particular piece of music performed by the Concertgebouw Orchestra.
Mark performs in the video entitled 'Kees, Laila and Saint-Saëns'. He says, 'I'm standing in the middle of a dark forest with a glockenspiel. The boys saw right away that it was me. They asked, "Daddy, were you really in that forest? In the middle of the night? Wasn't it scary? Weren't you afraid of the sorcerer?"'
Mark continues, 'The videos evoke all sorts of images. I see how easily they fit with the boys' own frame of reference. They really show what music can bring alive in children's minds. Their imaginations are so vivid. In the film I happen to be in, Saint-Saëns's music is actually about an aquarium, but the little girl in the film imagined an orphanage and a sorcerer in a scary forest.
'Teun and Berend imagined other, very different things – and a lot of it didn't make much sense to be honest! But that's the great thing – there are no wrong answers. That's why it's the perfect opportunity for parents to talk with their children and ask them all sorts of questions about the music, the instruments, the musicians…
'You want your children to really connect with music, and that happens with this series. If you keep offering them music – especially the way it comes to life in these cool videos – you'll really make an impact on them. And that's exactly what we should be doing for the next generation.'
Other videos in this series:
This series was made possible by Het Willem en Wilhelmina Bouwes Fonds, het Jacobson Fonds, Het Mozart Genootschap, het Ben Pauw Fonds, het Helen Wieringa Fonds and Art Mentor.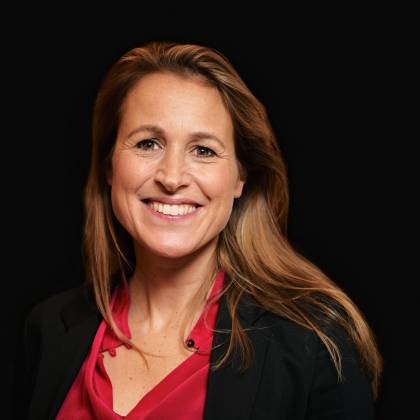 Would you like to contribute to our projects for children?
Katinka Canté would be happy to discuss all the options with you.