Iván Fischer and the Concertgebouw Orchestra
From 24 to 31 August, Iván Fischer will be leading the Concertgebouw Orchestra in Gustav Mahler's Symphony No. 7. The orchestra conferred the title of honorary guest conductor on the beloved maestro in 2020. So what does that mean, and how is Iván Fischer fulfilling his role?
A very special relationship
Some conductors are particularly important to an orchestra. While most are occasional guests, a few return each year. Orchestras thus work to maintain close artistic ties with these conductors.
Maestro Fischer has made guest appearances with the Concertgebouw Orchestra nearly every season since their first collaboration back in 1987, and in recent years has even performed multiple programmes a season. By virtue of their long-standing partnership, a very special relationship has developed. The Concertgebouw Orchestra is one of very few ensembles with which Fischer frequently works. Conversely, the members of the orchestra benefit from his thinking outside the box and his willingness to experiment in order to get the best results possible.
'The Royal Concertgebouw Orchestra has outstanding musical and human qualities, and I am very honoured to become a member of their family.'
Iván Fischer
Accordingly, Fischer has made invaluable contributions to the orchestra's artistic trajectory over the last thirty-six years. The orchestra honoured this relationship by conferring a title on him in 2022, that of honorary guest conductor.
What is a titled conductor?
Most orchestras have one or more titled conductors. The Concertgebouw Orchestra, for its part, has two others besides Fischer. Riccardo Chailly, who held the post of chief conductor from 1988 to 2004, is its conductor emeritus. Klaus Mäkelä has been named the orchestra's artistic partner until he assumes the role of chief conductor.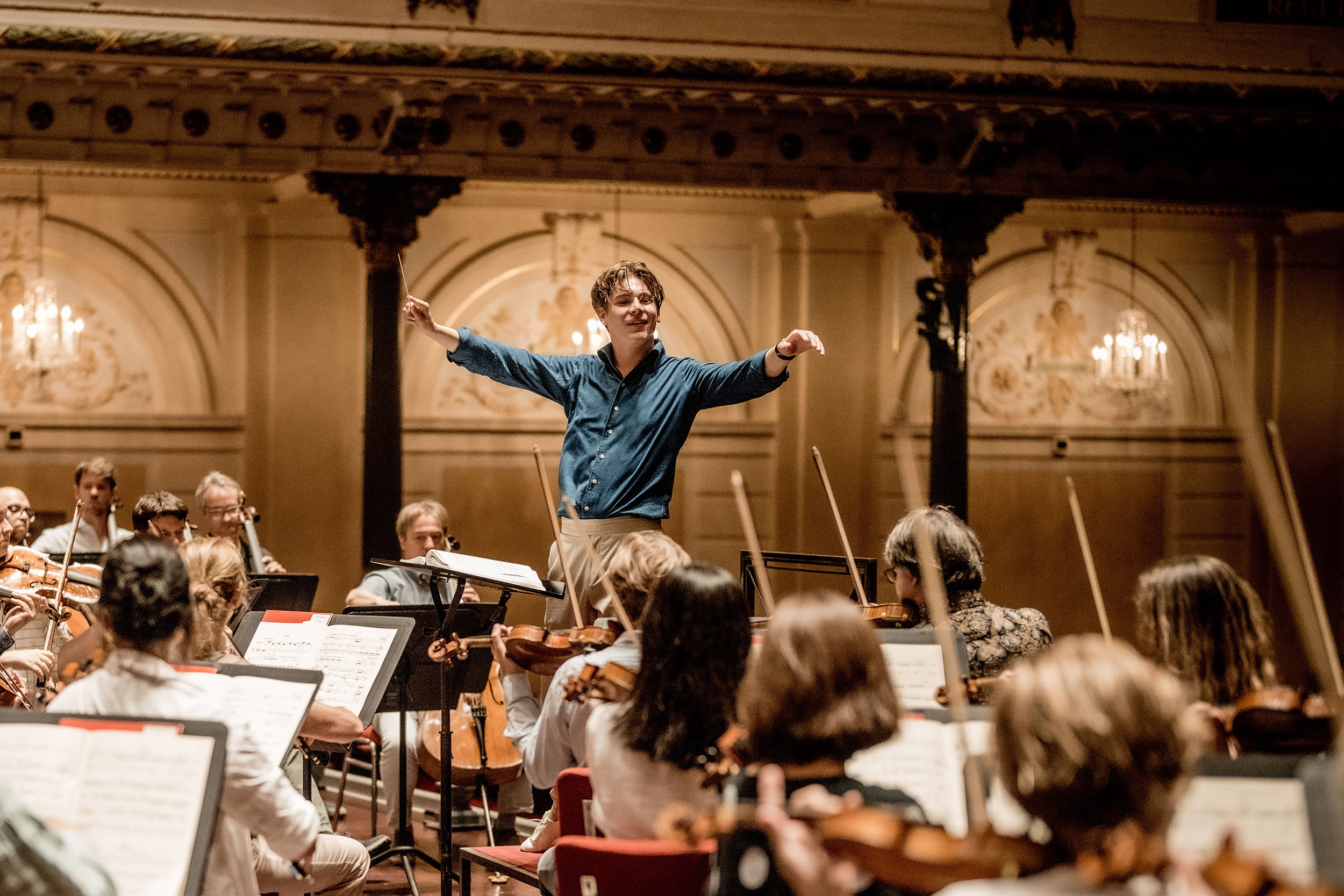 Chief conductor from 1961 to 1988, Bernard Haitink (b. 1929, d. 2021) was appointed honorary conductor of the Concertgebouw Orchestra in 1999.
When an orchestra confers a title on a conductor, who in turn accepts it, they are effectively underscoring the special relationship they have, as well as their mutual desire to pursue it. David Bazen, the Concertgebouw Orchestra's director of operations, describes the relationship in unequivocal terms: 'It's how we celebrate our shared history; plus it enables us to exert some measure of control over scheduling. That way, it's clear to both orchestra and conductor that we make time for each other.'
The previous honorary guest conductor
Before Ivan Fischer's appointment, Nikolaus Harnoncourt served as the Concertgebouw Orchestra's honorary guest conductor – from October 2000 until his death in 2016 – and for good reason. Since 1975, Harnoncourt's influence on the orchestra was vital, not just because of his attention to the story behind the notes, but also because he taught the orchestra to play with greater transparency and with a leaner-sounding string section. At first, his approach was radically new to the musicians, but they quickly embraced it.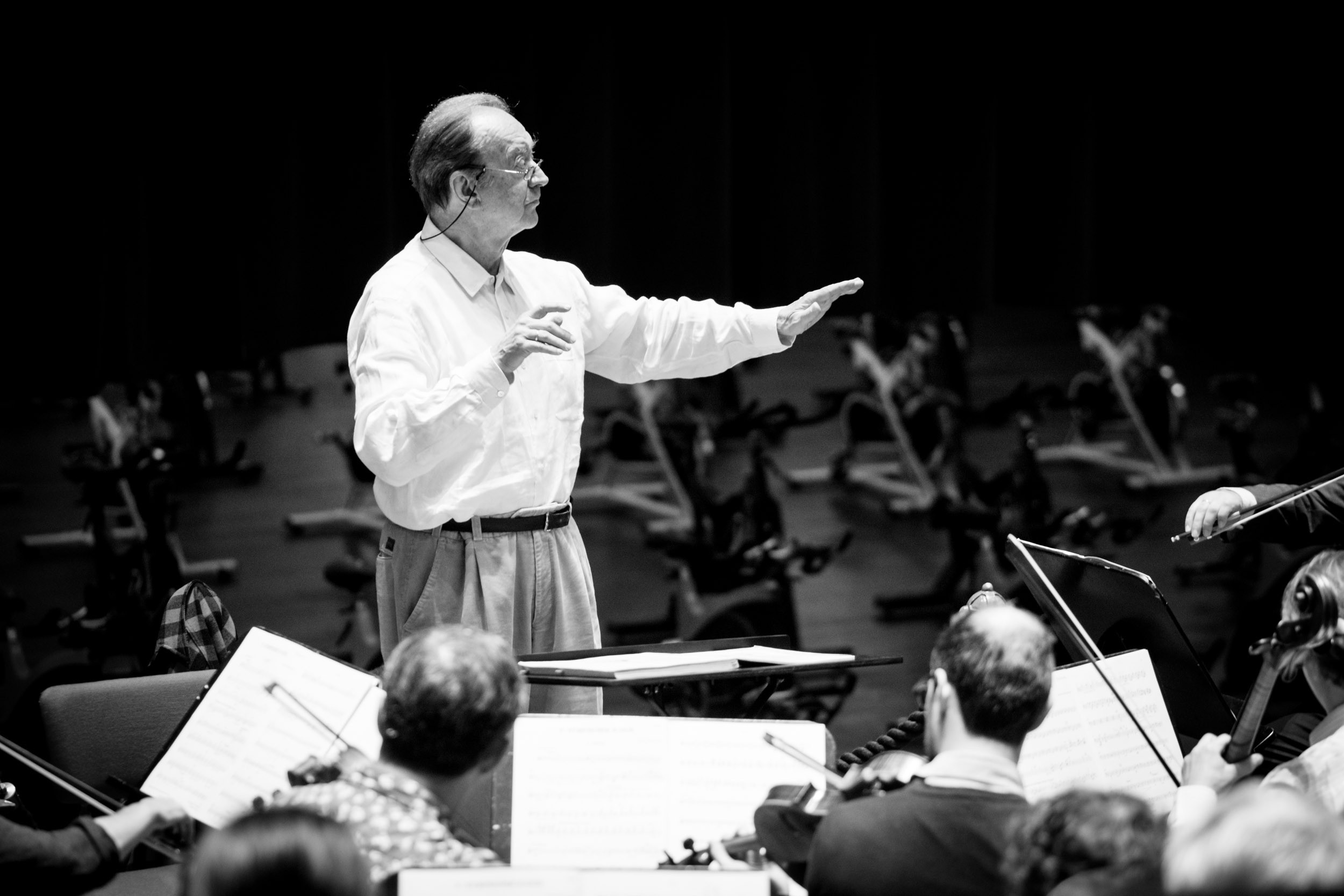 Iván Fischer and the 'why'
A better 'successor' to Harnoncourt than Iván Fischer is hardly conceivable. The Hungarian conductor embarked on his career as Harnoncourt's own assistant, and in many ways has furthered his approach. With an open mind, Fischer constantly seeks, together with the orchestra, the very best ways to do justice to the compositions and the sound. He provides historical context, regularly experiments with the physical arrangement of the orchestra and, where necessary, takes the musicians out of their comfort zone.
Would you like to sit among the musicians? Join us on 5 October for 'Inside Out' with Iván Fischer
In April 2021, for instance, Fischer led the orchestra in a performance of all three of his compatriot Béla Bartók's piano concertos, successively grouping the brass, percussionists and strings around the piano. A few months later, he had the orchestra's trombonists take to the stage only near the end of Beethoven's Fifth Symphony. Why? 'They're actually guests of the orchestra,' he explains. 'Before Beethoven wrote this symphony, trombones had never featured in orchestral scores. Trombonists were church musicians; in this symphony, they represented something completely new: the religious aspect of the jubilant finale.' With Fischer, there's always a 'why'.
Being able to surprise audiences even with such a familiar work as Beethoven's Fifth, taking nothing for granted and making sure an orchestra never gets stuck in a rut – that's Iván Fischer to a tee. And it's also why he happens to be one of the Concertgebouw Orchestra's titled conductors.
Concerts with honorary guest conductor Iván Fischer