Memorial Concert Bernard Haitink
The Concertgebouw Orchestra gave a memorial concert in honour of Bernard Haitink on Sunday, 6 February to show its deep gratitude for his extraordinary accomplishments. This memorable evening featured Mahler's Symphony No. 1 and a new work by Mark-Anthony Turnage conducted by honorary guest conductor Iván Fischer, as well as a special speech delivered on behalf of the musicians.
Among those present were Her Royal Highness Princess Beatrix and Bernard Haitink's widow, together with other family members and friends of the late maestro. The mayor of Amsterdam, Femke Halsema, the Minister of Education, Culture and Science, Robbert Dijkgraaf, and the King's Commissioner for the Province of North Holland, Arthur van Dijk, were also in attendance.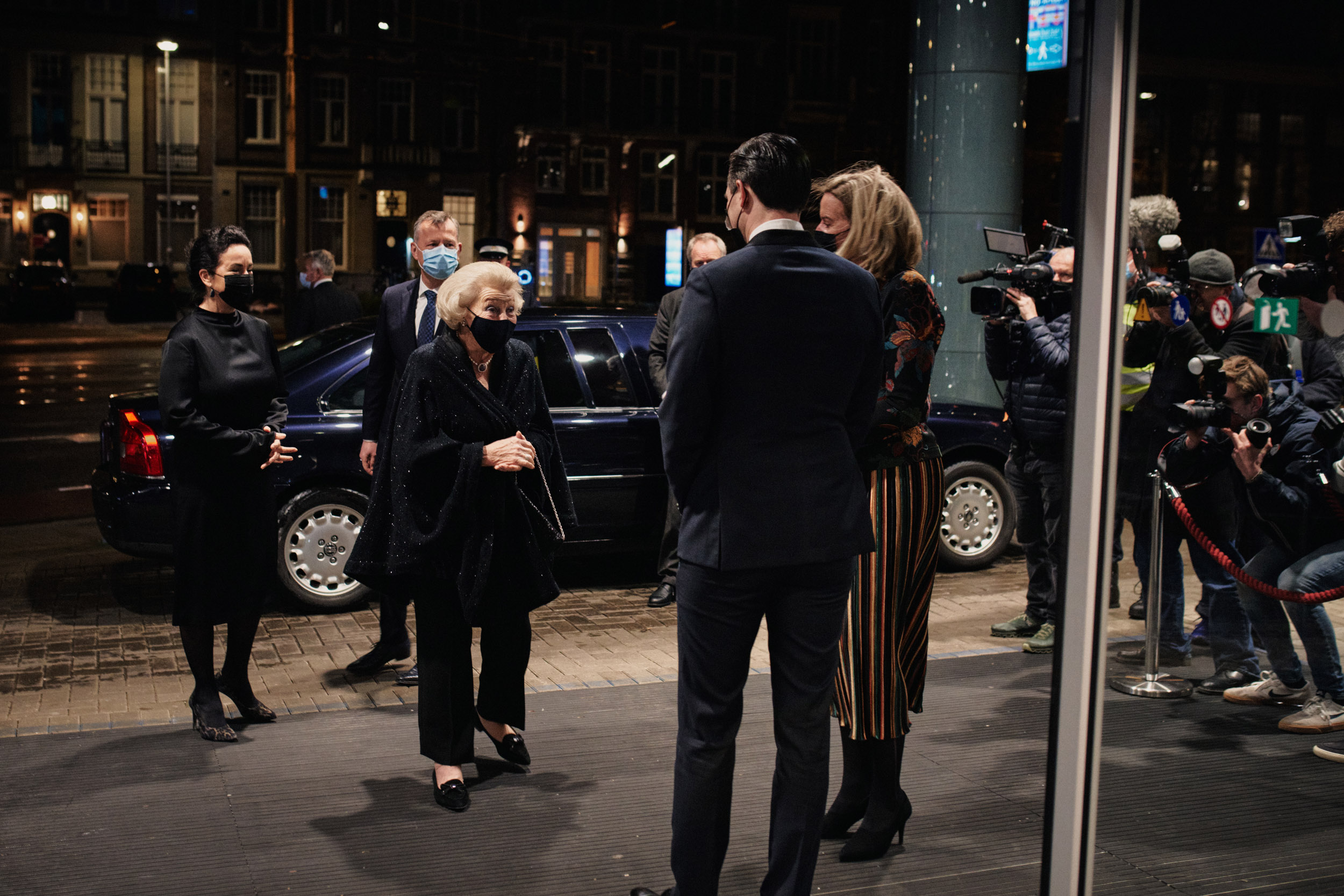 Managing Director Dominik Winterling welcomed the audience; after a performance of A Cortege for Bernard Haitink by the British composer Mark-Anthony Turnage, Jörgen van Rijen, principal trombonist and chairman of the artistic committee, spoke on behalf of the musicians. In his speech, transcribed below, he expressed the unique significance that Bernard Haitink had for the Concertgebouw Orchestra.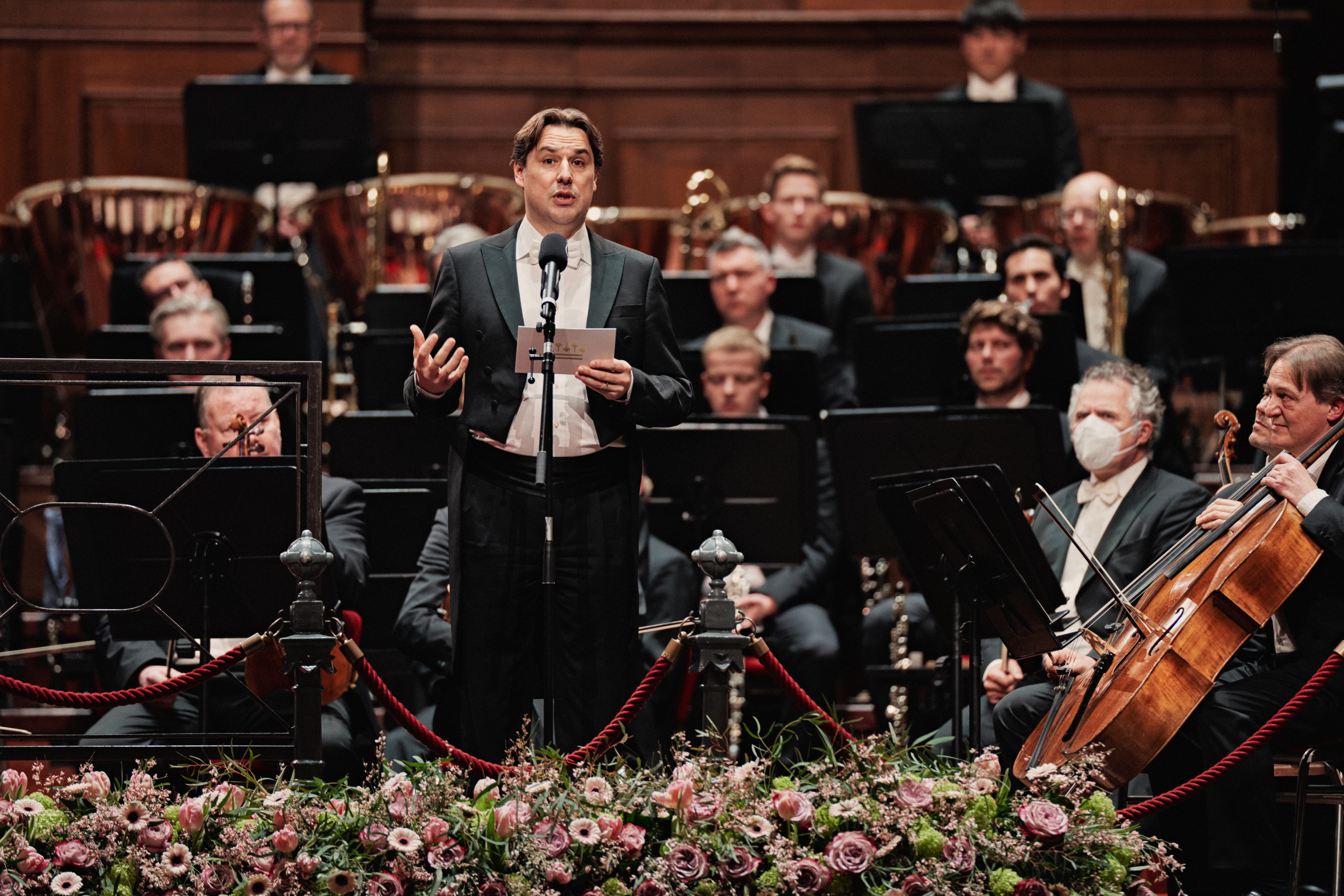 Dear Patricia, dear members and friends of the Haitink family, Your Royal Highness, excellencies and dear audience,
My name is Jörgen van Rijen. I am trombonist and chairman of the artistic committee of the Concertgebouw Orchestra and I am pleased to have the opportunity to say a few words on behalf of the musicians about the special relationship we had with our beloved honorary conductor Bernard Haitink.
Of course we were very sad to hear about the passing of maestro Haitink. At the same time we treasure and cherish the many beautiful and unforgettable moments we had together. Over sixty-five years ago he conducted this orchestra for the first time and since then we have played more than 1,500 concerts together, all over the world, but of course mostly on this very stage in the Concertgebouw in Amsterdam.
I spoke with many colleagues about what made Bernard Haitink so special. Besides his modesty, his humanity, his musical taste and his honesty to the music, three words were mentioned over and over again: Sound, Trust and Magic.
He was one of the very rare conductors with his own sound. Of course we always try to make a beautiful sound, but somehow every time with him the orchestra sounded warmer, deeper and richer from the first moment he started to rehearse. How he did that is difficult to tell. Part of it was of course his personality, his gestures, his facial expressions, his conducting technique, but I guess it is also the mystery of truly great conductors.
He always gave us musicians the feeling he trusted you, that he understood the difficulty of an instrumentalist and that he was there to help, not to interfere. I remember my very first rehearsal with him. We played a piece with a tiny little, awkward trombone solo and before the first rehearsal I was practicing that passage. When he passed by on the stairs, he stopped at the trombone section and said: "You must be new, very nice to meet you. I know how awkward this passage is, so don't worry, I will not look at you in the concert and will not react, whatever happens". That gave me the comfort and confidence to go for it in the concerts.
He had great trust in the self-cleaning mechanism of an orchestra, which meant he didn't need to talk much - he just showed the music and gave the musicians the chance to find their way into his story. When he came back for the first time, seven years after he left as chief conductor, there was of course a lot of excitement and tension around that moment. He came onstage, didn't step on to the conductor's podium, stayed among the musicians and said to the orchestra:,"If you are all as nervous as I am, we are going to have a beautiful week". That is a perfect example of how he always created an atmosphere in which he was one of us, almost in a way of saying, We are all in this together, so let's make the best of it.
Those things, the sound and trust he brought to an orchestra, were building blocks for the most important thing: he created unforgettable, magical moments. Mahler, one of his beloved composers, once said: "What is best in music, is not to be found in the notes". That was something Haitink understood incredibly well. His deep musicality, phrasing and building of long lines were unique.
It always struck me how he could to never step out of the magic bubble he created. He started a journey in the first bar of a piece, and whenever little accidents happened on the way, he would never step out of the magic to fix things obviously. He would always, in a very flexible way, incorporate those little things in the big line, and a few bars later we would be back on track as if nothing had happened.
A former Mayor of New York once said, "The impact of New York on a person is that, after living there for a while, you speak, walk and think faster". In a similar way I would say: "The impact of Haitink on an orchestra is that after working with him, you strive for a warmer, fuller and deeper sound and music making".
We were all very lucky to experience that many times and that means his sound and music-making were deeply injected in our DNA. He has been one of the very few musicians defining the Concertgebouw Orchestra. We are very grateful for that, we will miss him, but he will stay part of us forever.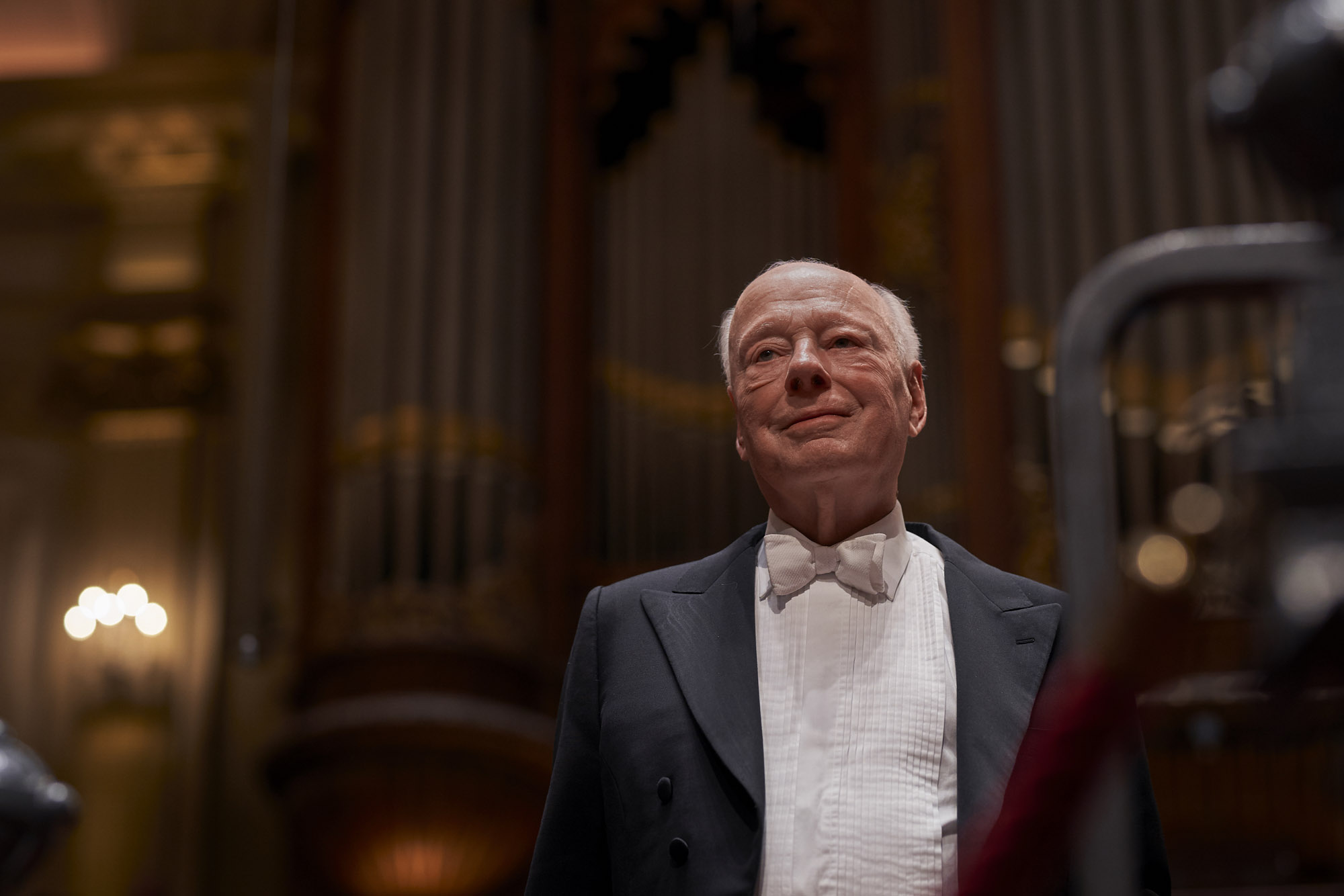 In the Netherlands only, it will broadcast on Sunday, 13 February at 7.20 p.m. on Dutch public television channel NPO 2, and on NPO Radio 4 at 2.00 p.m.