Prix de Salon: Winners corner
Every year De Salon, the Concertgebouw Orchestra's business club, awards the Prix de Salon to an orchestra member with a special musical plan. With the prize sum of €7,500, musicians can carry out projects that stimulate their own musical development and that of colleagues. How do the recent winners look back on their winnings?
Tjeerd Top, violin – winner 2017
'Without the Prix de Salon, my idea would have remained just an idea, and I would not have had these fabulous opportunities. Producing my CD Fragile has given me a lot of inspiration and above all a feeling of musical freedom. Thanks for this!'
'The Prix de Salon has given me the opportunity and the confidence to make my solo album Fragile. Thanks to this wonderful incentive, I was able to throw myself into experimenting with rock music and adapting it in different ways – alongside my daily work, in the evenings, sometimes all night. As I did so, the shape of my project emerged more and more clearly, until it eventually became the solo album Fragile. My album received a lot of media attention, with a performance on the Podium Witteman tv-show as the ultimate highlight!
Now, a theatre production of Fragile is planned for January/February 2023, in which I will be accompanied by Kamerata Zuid. In this crossover performance I will draw parallels between classical and rock music, using well-known as well as lesser-known music examples.'
– Tjeerd Top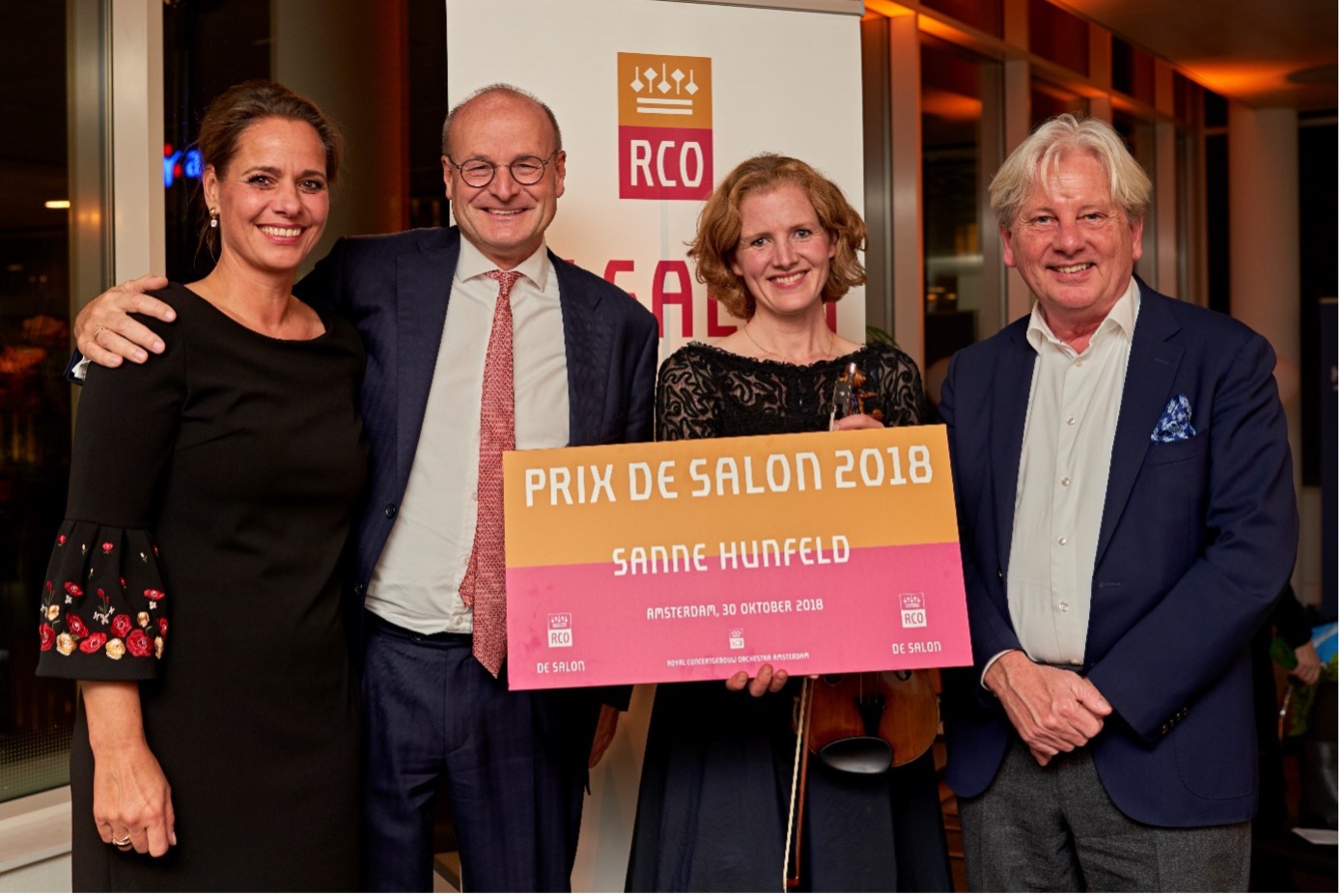 Sanne Hunfeld, violin – winner 2018
'It was very instructive and inspiring to develop this project. It started with a brainwave while I was ironing and ended with an unforgettable shared experience on stage.'
'In 2018 I received the Prix de Salon after I submitted my plan to have children's songs from different countries adapted for chamber music ensemble featuring voice. This has resulted in a fabulous collaboration with three Dutch composers, fellow musicians from the orchestra, and singers Karin Strobos and Marije van Straalen. Ultimately, Lotte van Dijck created the children's performance Maankozijn (Moon Window) around the songs, which was performed in the Recital Hall of the Concertgebouw.
I would like to thank everyone very much indeed for this stimulating contribution to the growth and prosperity of individual orchestra members which you offer every year. This pays back creative dividends to the Concertgebouw Orchestra and as such benefits the artistic quality overall.'
– Sanne Hunfeld
view the Maankozijn performance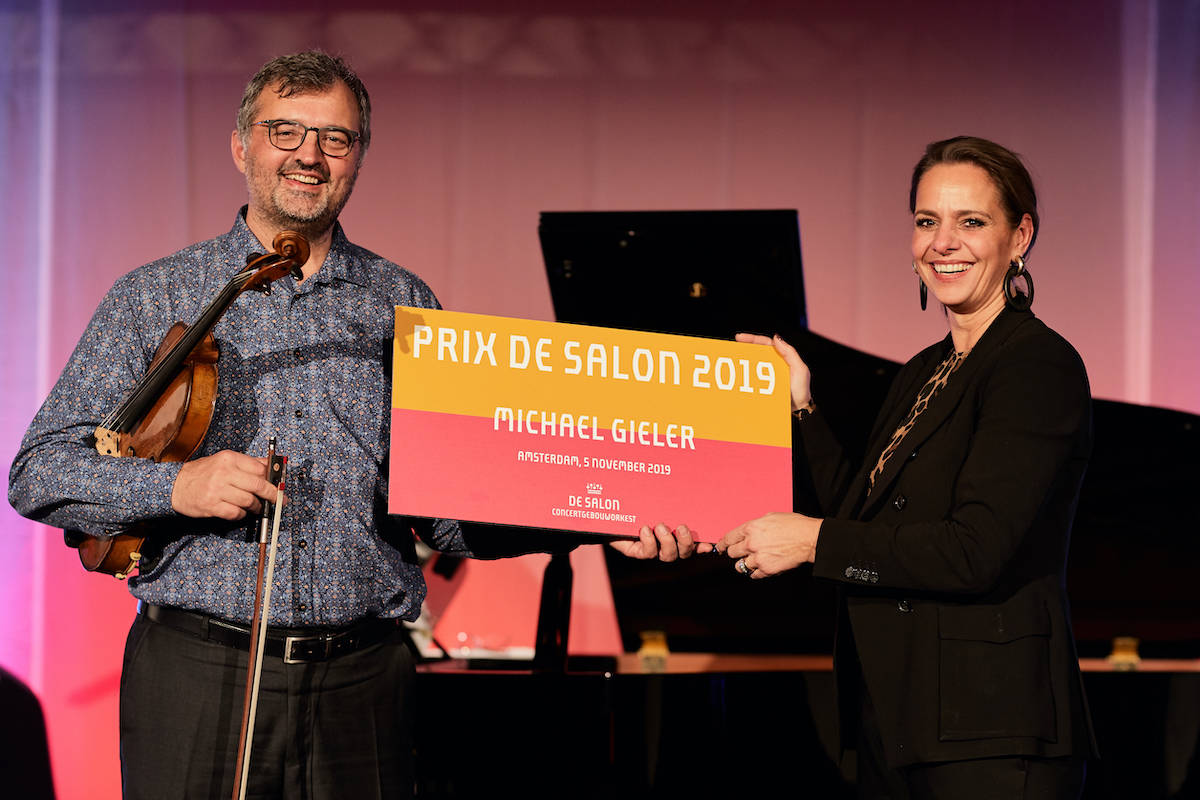 Michael Gieler, viola – winner 2019
'The Prix de Salon wakes us up and reminds us of this eager part of our selves, that is yearning for admiration and love.'
'It's such an amazing thing that the Prix de Salon exists and so fantastic that, for a number of years now, orchestra members of all ages have been allowed to enter as contenders! After all, I am no longer the youngest, having been part of the Concertgebouw Orchestra since 1993. For a musician there is very little reason to complain here, with the fantastic orchestra, a beautiful hall, nice colleagues and a cooperative and empathetic organisation. These past two years have demonstrated that once again.
But there is a structural flaw in the phenomenon of "orchestral playing". As young people, we are thought much of and praised by friends and family. We are constantly challenged by our teachers and by the fierce competition with other musicians. Finally, a chosen few succeed in winning a place in one of the most beautiful orchestras in the world: the Concertgebouw Orchestra.
And then suddenly you are part of a well-oiled machine. But where are the admirers and competitors who push you to outdo yourself then? It is precisely in this area that the Prix de Salon fulfils an important role. It wakes us up and reminds us of this eager part of our selves, yearning for admiration and love. It's different for everyone, of course, but that's how I experienced it. And I am extremely thankful for that.'
– Michael Gieler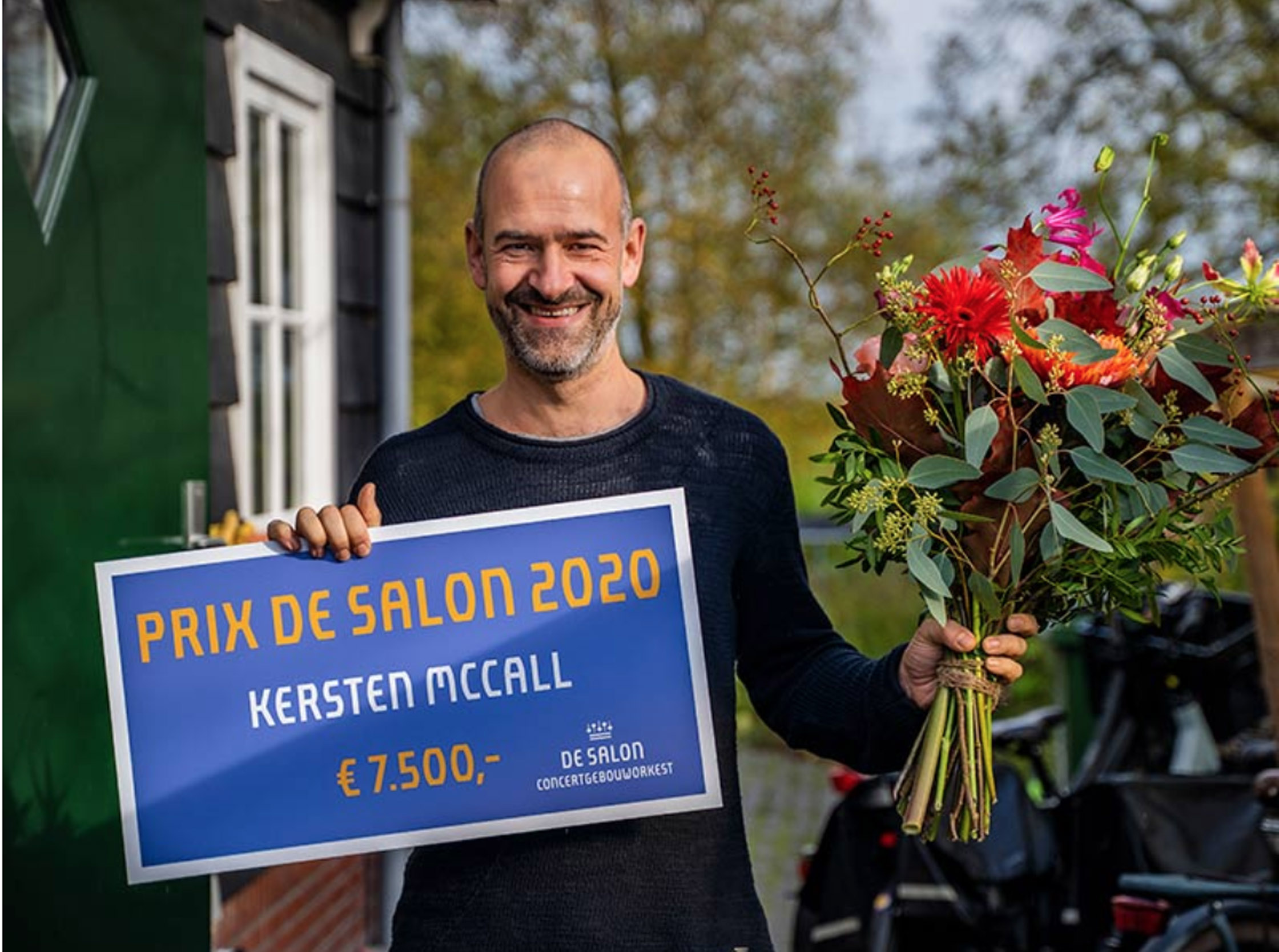 Kersten McCall, flute – winner 2020
'I am very grateful to the Salon members for their vote of confidence in me and for kissing awake an almost frightening creativity in me.'
'Winning the Prix de Salon was a big surprise for me. It's not that I didn't believe in my "Bach project", but to receive the recognition from the Prix de Salon jury for my project gave me a very strong feeling. That feeling has over time turned into a sense of responsibility about creating something that will stand the test of time.
But it goes even further, because of this first encouragement the Prix de Salon gave me to create music on paper myself, I have now reached a point where I have written several pieces of my own and it even looks like this could be becoming more than just a hobby! I am very grateful to the Salon members for their confidence in me and for kissing awake an almost frightening creativity in me.'
– Kersten McCall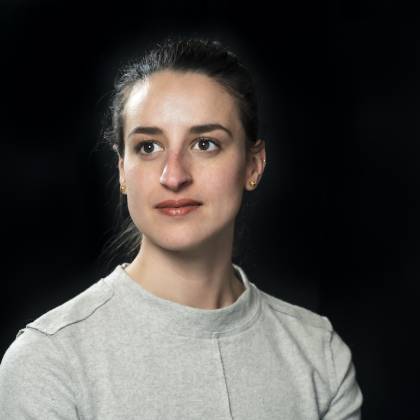 More information?
Charlie dos Reis Borges Rodrigues would be happy to talk to you about De Salon.