A resounding success when it was premiered.
First symphony | Second symphony | Third symphony | Fourth symphony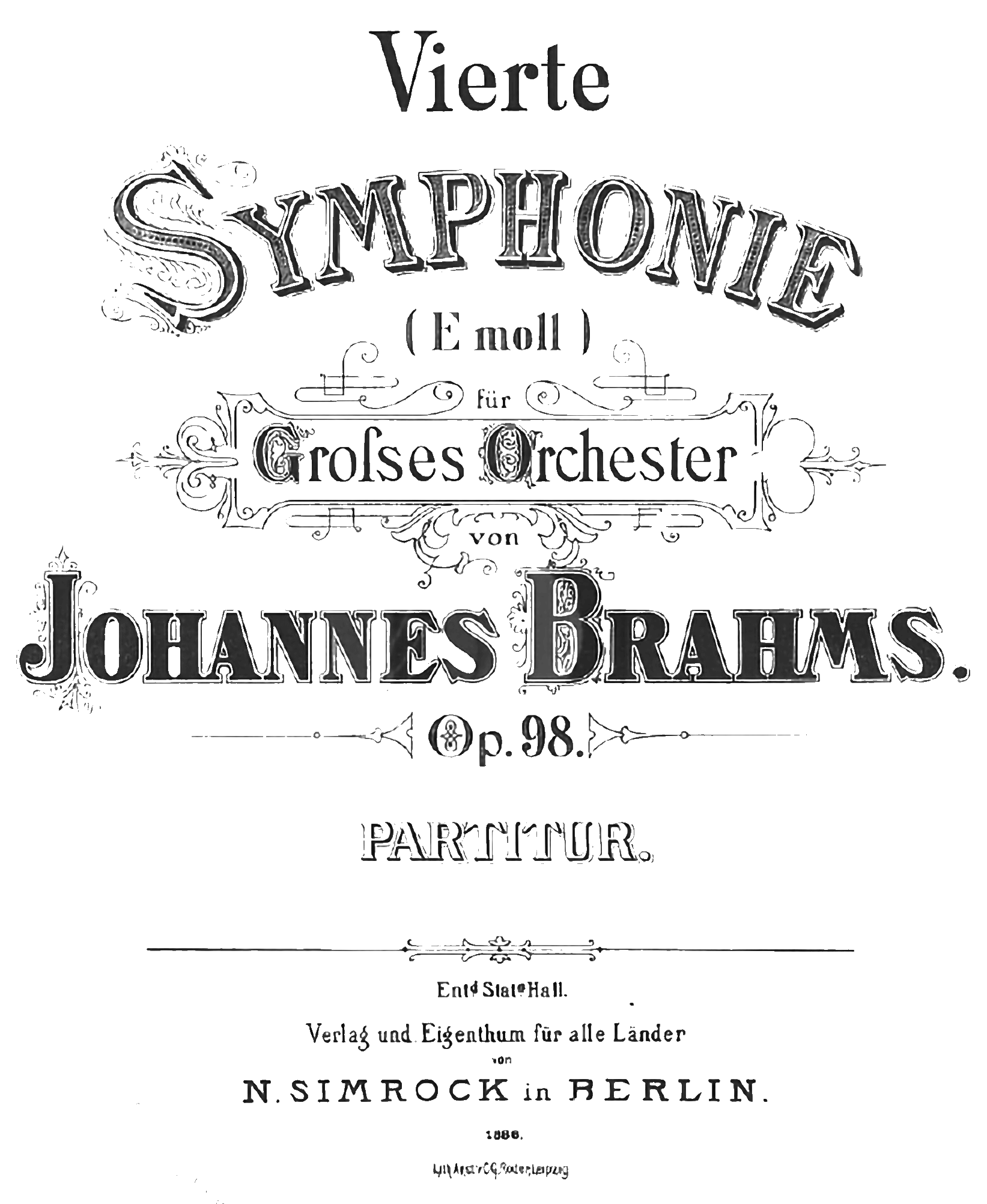 Brahms premiered his brand-new Fourth Symphony with the Meininger Hofkapelle on 25 October 1885. It was a resounding success – the audience applauded after every movement. The following month, the same orchestra would perform the work on its tour of a number of German and Dutch cities.
Brahms's last symphony opens with a figure in the strings reminiscent of the opening of Beethoven's Ninth. The finale is based on the chaconne from Bach's Cantata 'Nach dir, Herr, verlanget mich', BWV 150. The references are intentional, clearly demonstrating that Brahms has made tradition fully his own, having transformed it into an entirely personal style.


'No. 4 is gigantic, with a steely individuality. It exudes unparalleled energy from the first note to the last.'
- conductor and pianist Hans von Bülow (b. 1830, d. 1894)
The composer admitted that he doubted whether the Fourth Symphony would appeal to a wide audience, remarking, 'I fear it has the taste of the climate here.' His contemporary Hans von Bülow, however, was charmed by the new work: 'No. 4 is gigantic, with a steely individuality. It exudes unparalleled energy from the first note to the last.'