We are still enjoying the afterglow of the Opening Night in the Westerpark last Friday, September 9th. The fact that the Concertgebouw Orchestra was able to welcome so many people despite the forecast of rain made this evening unforgettable.
People from the neighbourhood, enjoying a glass of wine, children eating pizzas, young people with canned drinks in hand. A mixed audience gathered around the picnic tables on Friday 9 September. Joined by a crowd of eventually more than 5,000 people, we opened our season in good company.
Watch the television broadcast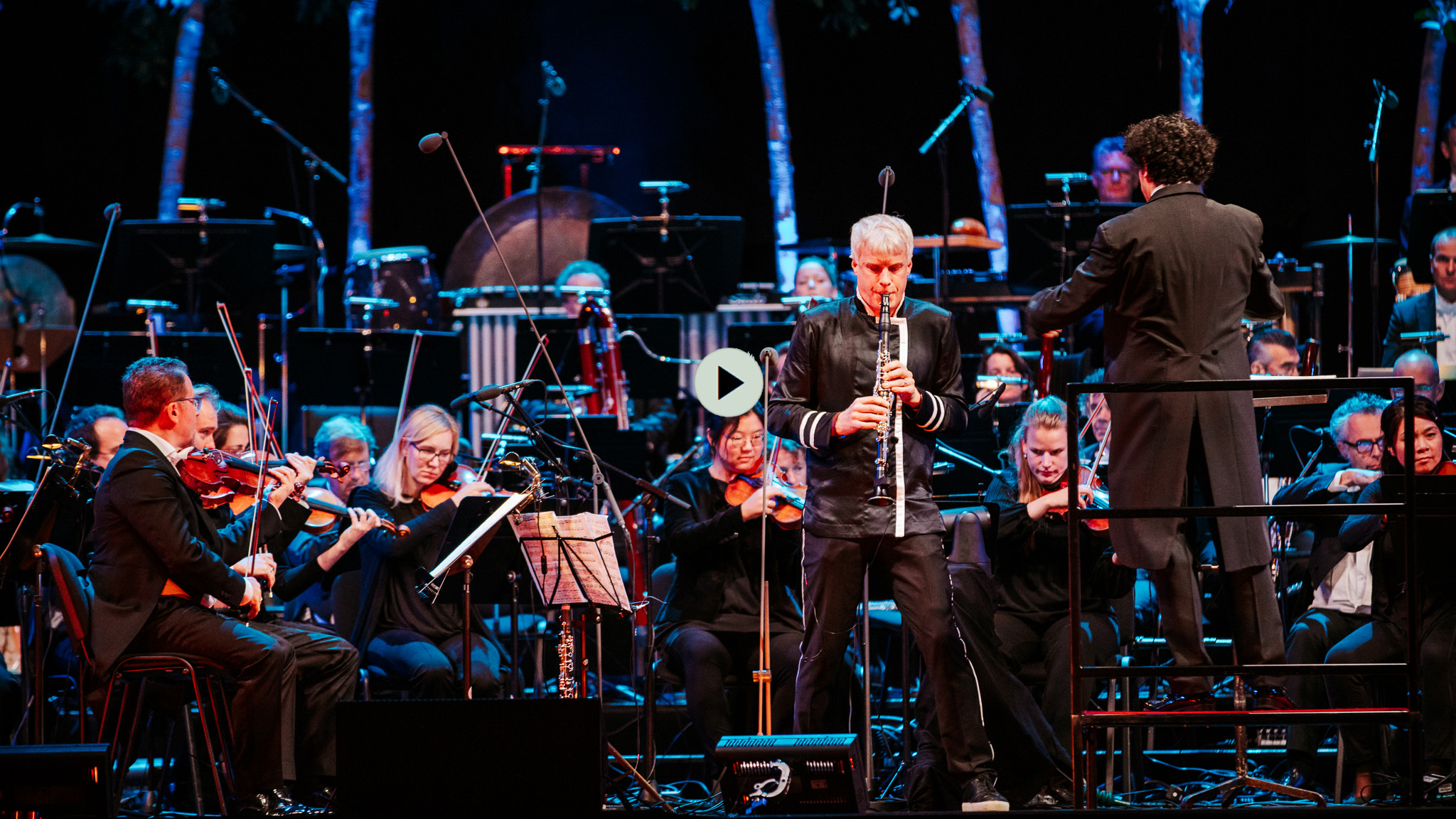 Listen to the radio broadcast
As the very last drops of a heavy shower were still falling, the orchestra led by Alain Altinoglu opened the concert with Short Ride in a Fast Machine by John Adams. Pianist Víkingur Ólafsson then performed the solo in Edvard Grieg's Piano Concerto. Clarinettist Martin Fröst made a stirring entrance, walking through the audience seated at picnic tables on the field as he played. The soloist was able to express his incredible virtuosity in a mosaic of dances for clarinet and orchestra.
During Bernstein's swinging Symphonic Dances from West Side Story people were dancing around the edges of the field. For a brief moment umbrellas had to be raised again, but the real rainfall waited until after the encore, I Got Rhythm by Gershwin, for which both soloists joined the orchestra again.
With this festive evening we declare our season officially opened! We hope to see you soon at one of our upcoming concerts.