Switzerland tour in retrospect
From the summit of the snowy Jungfraujoch, four horn players performed a greeting to the Swiss audience. In full evening dress, their instruments gleaming in the sun. A great way to announce the Concertgebouw Orchestra's multifaceted tour of Switzerland.
By train
The Concertgebouw Orchestra was on a tour of Switzerland from 13 to 16 November, with four concerts in four cities, various masterclasses and a public performance with young local talent. Under the baton of Daniel Harding, the orchestra was playing in Lugano, Bern, Zurich and Geneva. The orchestra travelled from location to location by train, thanks to the SBB (Schweizerische Bundesbahn).
On 13 November Mahler's Ninth Symphony was played in Lugano. On the following evenings the orchestra played the Brahms Violin Concerto with Leonidas Kavakos as soloist, followed by Beethoven's Sixth Symphony, Pastorale.
Playing music at the station
On 15 November a very special performance took place at the Zurich train station. Eight Orchestra musicians played alongside twelve young talents from Swiss conservatories. 'Side by Side' they performed the Holberg suite by Edvard Grieg.
Prior to the performance, the Orchestra members were giving several masterclasses, first online and later also during the train journey from Bern to Zurich.
Fifteen years of Swiss friendship
Going on tour to Switzerland is a decades-old tradition of the Concertgebouw Orchestra. The first concerts the Orchestra ever played in Switzerland took place in May 1927. Since 1988 the Orchestra has even played there every season.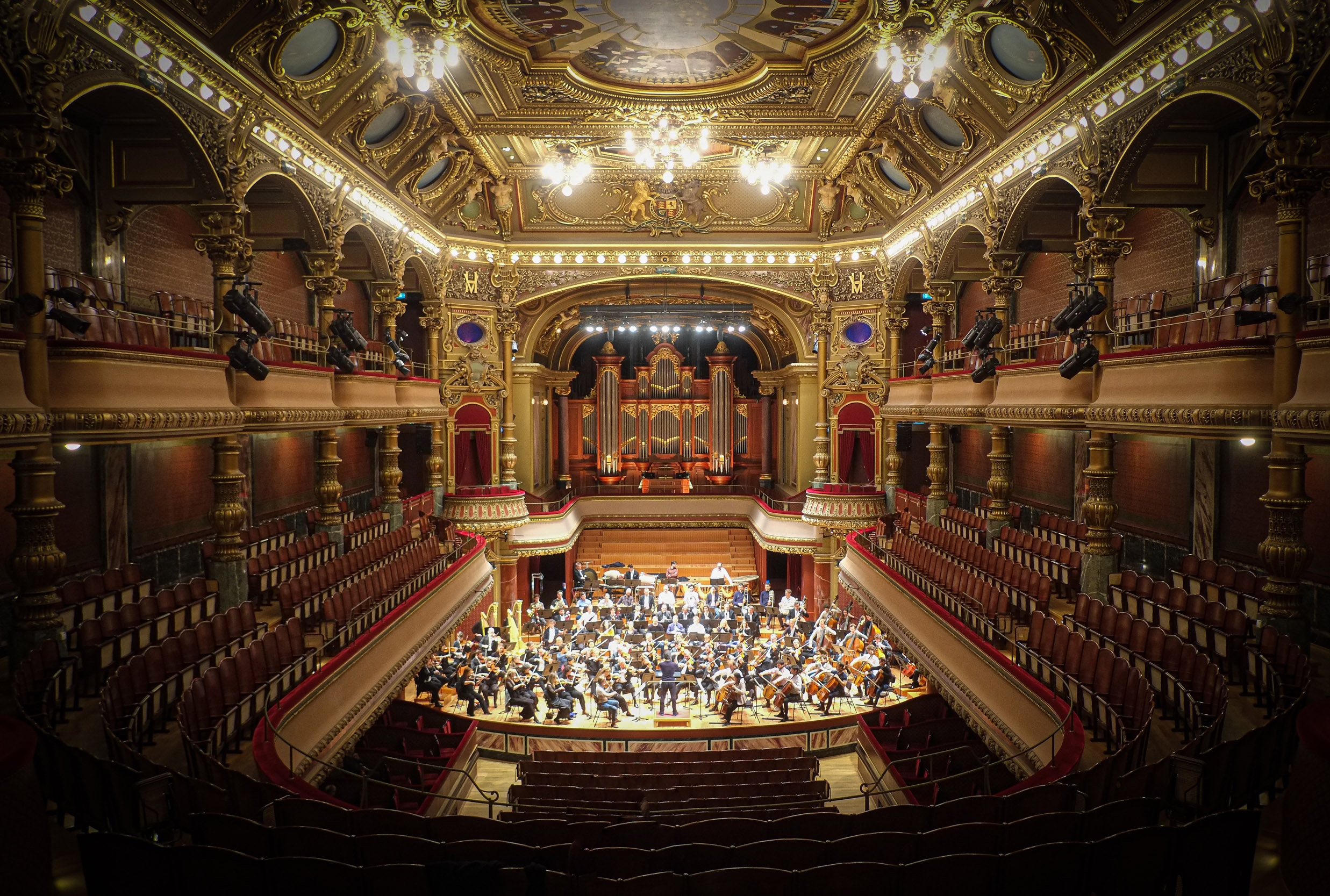 Over the course of the years the Orchestra has built up a loyal following in Switzerland and in 2007 the Swiss Friends society was founded. The Swiss Friends of the Concertgebouworkest were closely involved with this tour. To mark its fifteenth anniversary, they have organised several events around the concerts.
"The Concertgebouw Orchestra boasts a long tradition of training young top-notch talent from all over the world. On our current tour we are working together with music students from Swiss conservatories, underlining our ambitions in the field of talent development. Half-Swiss myself, I feel quite proud!"


- Managing Director Dominik Winterling
On top of the Jungfraujoch
With many thanks to a unique collaboration with the Jungfraujoch, the SBB and the Swiss Friends we created this video to announce our tour. Horn players Laurens Woudenberg, José Sogorb Jover, Fons Verspaandonk and Liz Hunfeld-Chell are playing Bruckner.