The Concertgebouw Orchestra's 2022–23 season is all about connection, especially since the orchestra has missed connecting with its listeners! That's why we're hoping to reach diverse audiences of all ages with our new concert programme. Explore all our well-loved series, discover the orchestra in new, exciting ways and read what our musicians are looking forward to most.
The season won't be complete without you!
Concert Series
Want to set yourself up for a stunning season of music in one go? Why not choose one of our concert series? You'll get
to choose from the best seats in the hall
a discount on tickets to single concerts
priority booking when ordering tickets to a selection of extra concerts
choose one of our concert series
watch the video and find out what our musicians are looking forward to
Great maestro's, well-loved symphonic works
Again in the new season, the orchestra will be performing under the direction of renowned and well-loved conductors. Riccardo Chailly is returning with works by Rachmaninoff, Daniel Harding is leading the orchestra in Mahler's Ninth Symphony and Jaap van Zweden is conducting Act I of Wagner's Die Walküre in concert version. We look forward to Kirill Petrenko's return. Klaus Mäkelä, who has given several guest performances with the orchestra since his astounding first appearance in 2020, is conducting four different programmes, including the Mozart Requiem.
Conductors including Barbara Hannigan, Mirga Gražinytė-Tyla, Joana Mallwitz and Teodor Currentzis are all making their long-awaited Concertgebouw Orchestra debut as guest conductors.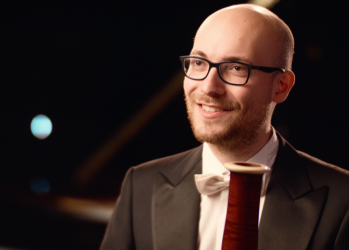 'Riccardo Chailly is also Italian, so I feel proud to work with him. And I love Rachmaninoff! This connection between his most successful piece, the Second Piano Concerto, and what was his most unsuccessful pieceat the time, the First Symphony, makes a great combination. I can't wait to see Chailly's insights in those works.'
– Andrea Cellacchi, principal bassoon
Other symphonic highlights of the new season include all the Brahms symphonies (under the direction of Sir John Eliot Gardiner), Beethoven's Fifth (led by Iván Fischer) and Schubert's Ninth Symphony (conducted by Maxim Emelyanychev). The orchestra is performing Mahler's Fourth, Fifth and Ninth Symphonies, Herbert Blomstedt is conducting Bruckner's Fourth. Contemporary music highlights include the Violin Concertos by György Ligeti and Alban Berg, Kaija Saariaho's Orion and Claude Vivier's Lonely Child.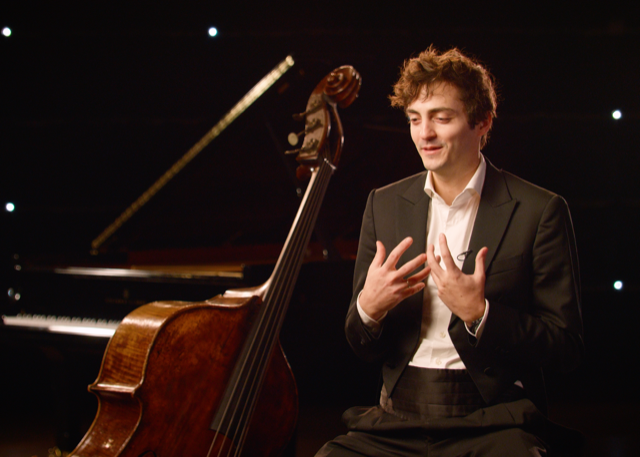 'With Sir John Eliot Gardiner we are doing a cycle of the Brahms symphonies. We know this music like the back of our hands and we probably all know individually how it should be played. But Gardiner will be there onstage and totally revamp our conception of these symphonies. A week I really do not want to miss.'
– Nicholas Schwartz, contrabas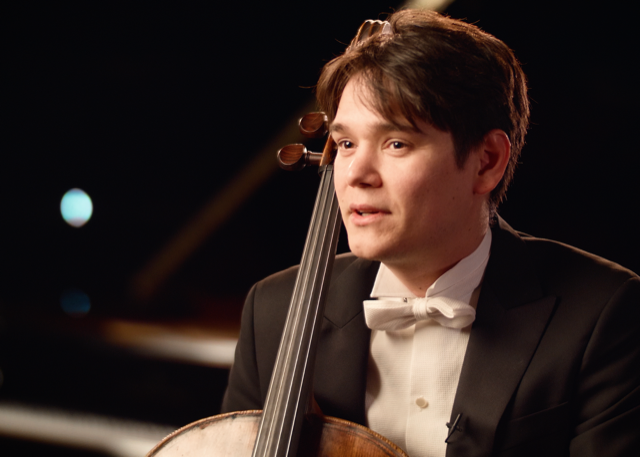 'I am looking forward to the concerts with Klaus Mäkelä and Strauss' Alpensinfonie. This music has very intimate moments, and at the same time it is like a big dream, a lot of sounds, a bath of colours. Mäkelä is one of those conductors who can really create so many colours.
– Clément Peigné, cello
Recent music history
The classical music tradition is very much alive and kicking, a tradition the Concertgebouw Orchestra is glad to contribute to with annual premieres and commissioned works. Tan Dun, Thomas Adès and Matthias Pintscher are conducting their own compositions. In addition, the orchestra is performing new and recent works by Bernd Richard Deutsch, Detlev Glanert, Veronika Krausas, Jimmy López, Alexander Raskatov, Nina Šenk, Raminta Šerkšnytė, Anna Thorvaldsdottir and Rick van Veldhuizen.
Unique soloists
As artist in residence, the innovative clarinettist Martin Fröst will be giving multiple performances with the Concertgebouw Orchestra on symphonic concerts and in chamber music settings. He is performing as soloist in a new clarinet concerto by Anna Clyne and will be sharing the stage with violinist Janine Jansen in the Dutch premiere of Sally Beamish's Distans. Other well-loved soloists include cellist Sol Gabetta, pianists Kirill Gerstein and Stephen Hough and violinists Lisa Batiashvili and Leonidas Kavakos.
New and exciting
The Concertgebouw Orchestra is developing a growing number of concert formats so that everyone can enjoy classical music – both at the Concertgebouw and outside it.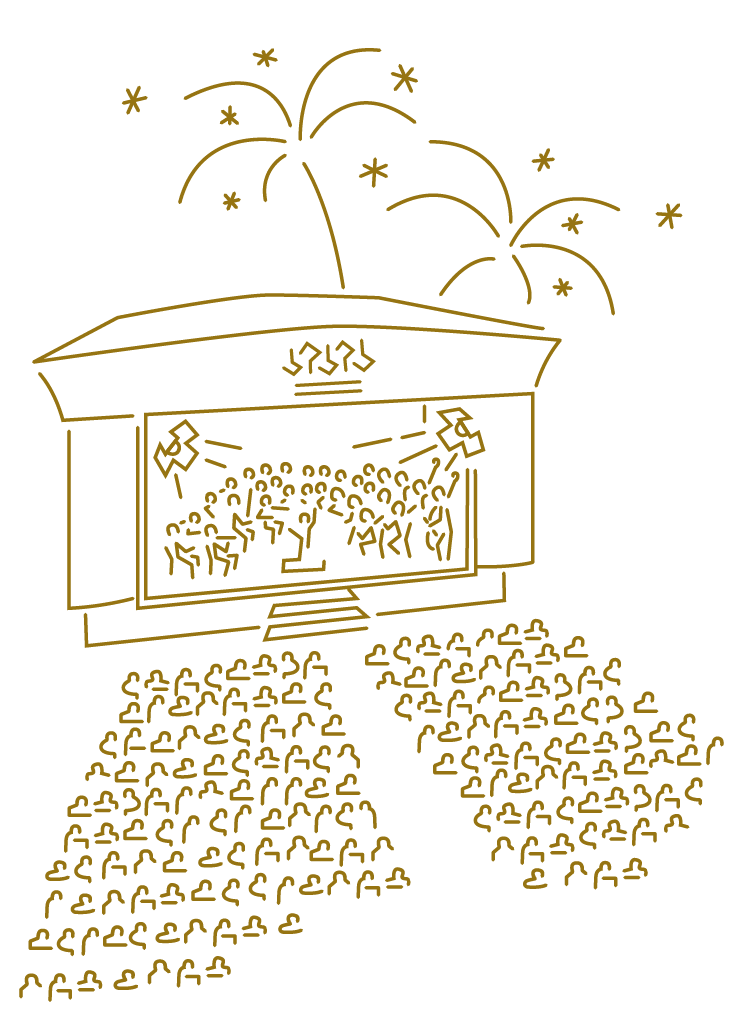 Opening Night
Following the successful 2021 Opening Night season opener on Dam Square, the orchestra will now be launching each new season with a unique live event for one and all at a special location.
Annual Gala
A festive Annual Gala will be held at another time for the orchestra's loyal friends and associates – an event that will replace the social event that was formerly Opening Night.
Listening differently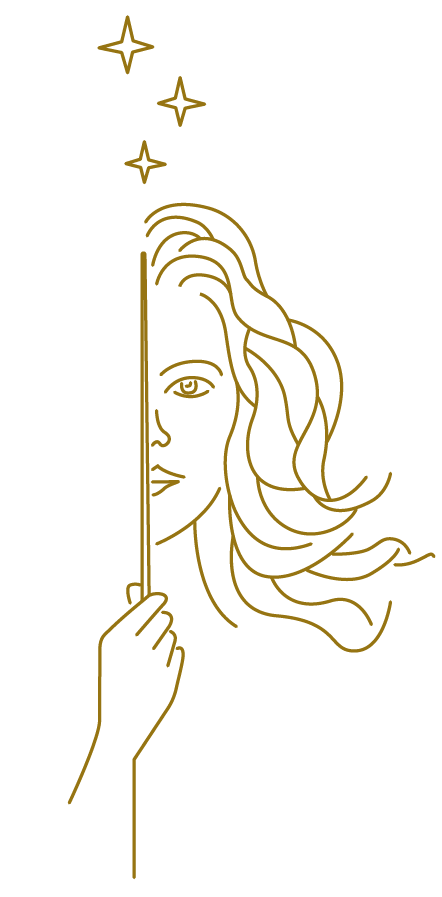 The orchestra looks forward to surprising its audiences with new Unique listening experiences. Honorary guest conductor Iván Fischer, for instance, will be conducting in the hall while surrounded by musicians and audience members alike; conductor Gianandrea Noseda will be explaining the music during the concert using orchestral excerpts, and Pierre Audi will be collaborating as creative partner with conductor Barbara Hannigan in an atmospheric experimental Late Night-concert.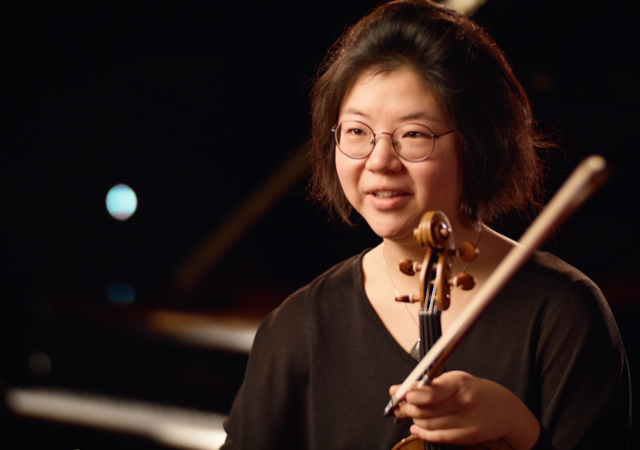 'Barbara Hannigan has these really subtle approaches, but she knows exactly what she wants. The collaboration with her and Pierre Audi promises to be an explosion of ideas and flavours.'
– Jae-Won Lee, second violin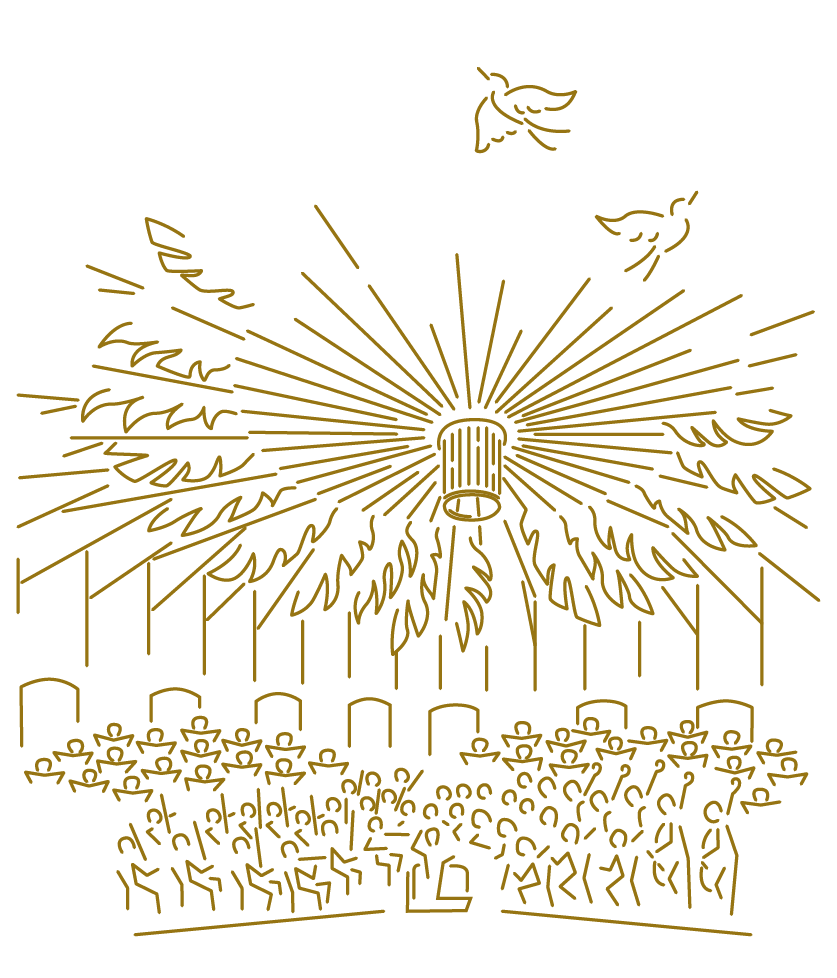 Tan Dun, too, is collaborating with Pierre Audi, and is conducting the belated world premiere of his Requiem for Nature for orchestra, chorus and soloists at the Gashouder. The orchestra is also performing Handel's concert opera Acis and Galatea at the Concertgebouw.
Bartók's pantomime The Miraculous Mandarin comes to life with the lifelike dance puppets of the Duda Paiva Company.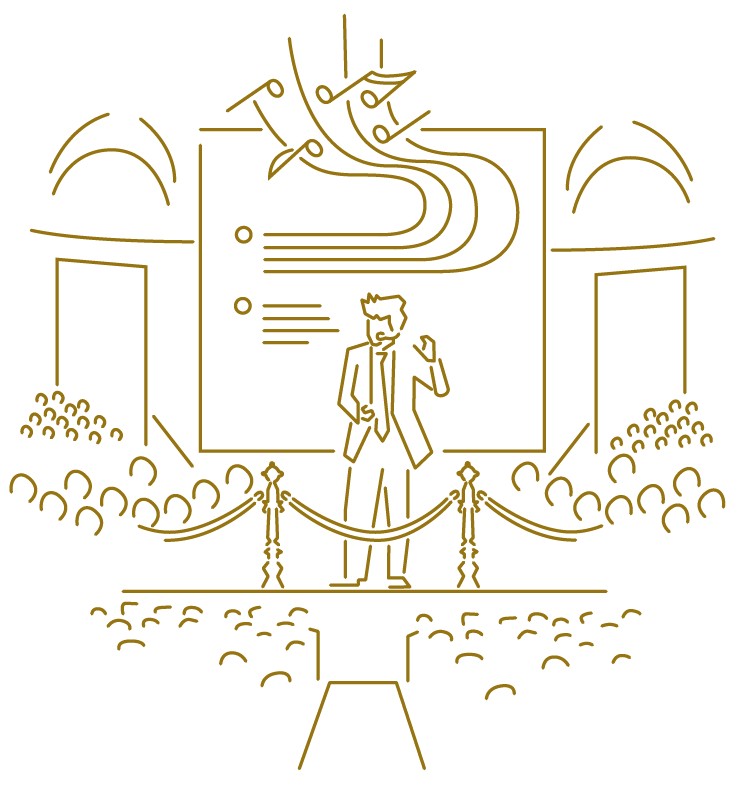 Essentials
For those with little experience listening to orchestral music, there's the Essentials Series, which presents symphonic masterpieces that everyone should know. Essentials has proved such a success that it has been extended to include six compact concerts, each with a quirky introduction, from which subscribers can pick and choose.
Voor kinderen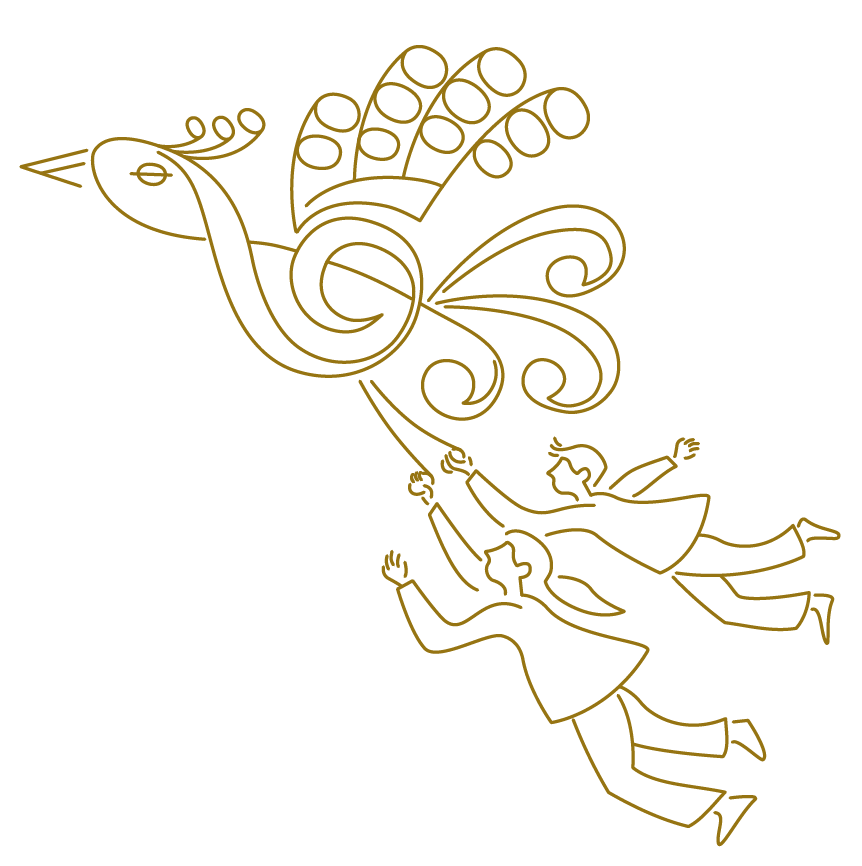 For the very youngest listeners, the orchestra is developing more and more educational activities, including School Concerts, Children's Concerts (in the Recital Hall and the Main Hall) and the Family Series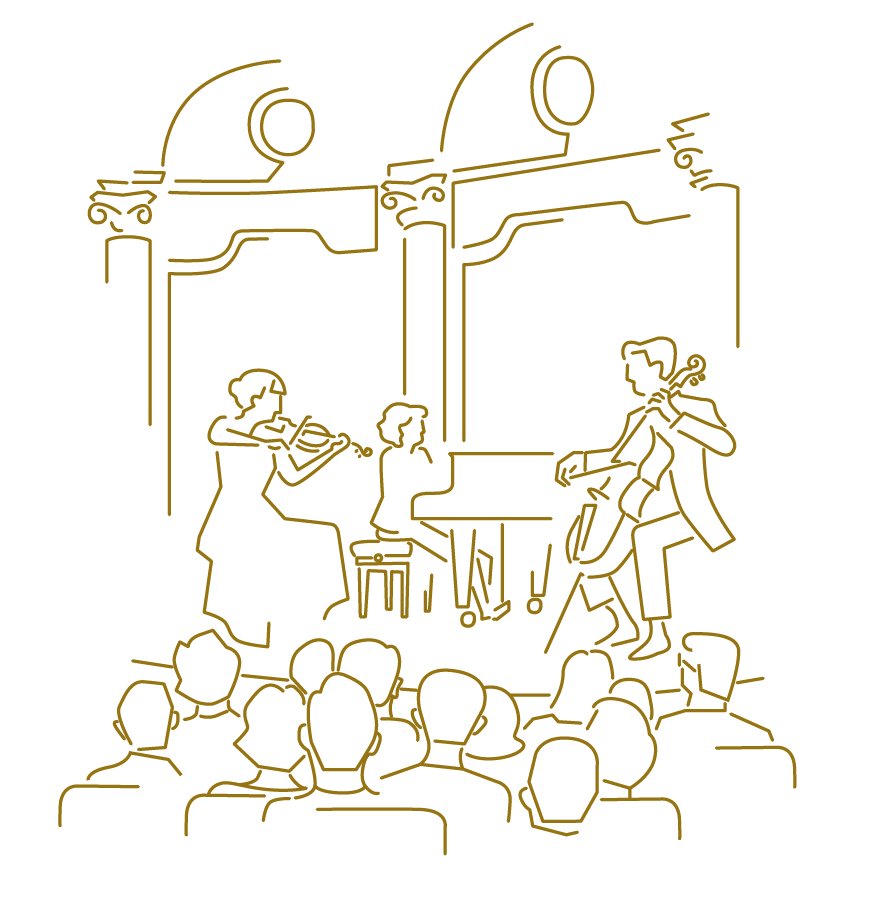 Close-up
Musicians of the Concertgebouw Orchestra perform their own programmes in the intimate setting of the Recital Hall of the Concertgebouw as part of the Close-up chamber music series.
You can hear more chamber music in the exciting Bijlmer Klassiek Series, now organised by the orchestra and featuring small-scale crossover concerts at the Bijlmer Parktheater.
The musicians on their favourites of the new season