'Daantje Dirigentje', a book to be read out loud
During the Royal Concertgebouw Orchestra Children's Music Day (Kindermuziekdag) on 22 January, a storybook for children age 3 to 5 was presented.
It is the first in a new series of reading aloud books for children about a young girl who is also a conductor.
Somewhere in an old, old house
lives Daantje Dirigentje [Daan the conductor].
She talks and she works
and she plays and she sings
and she dances and she swings
with any instrument at all
whether it's big or small...
A story about a violin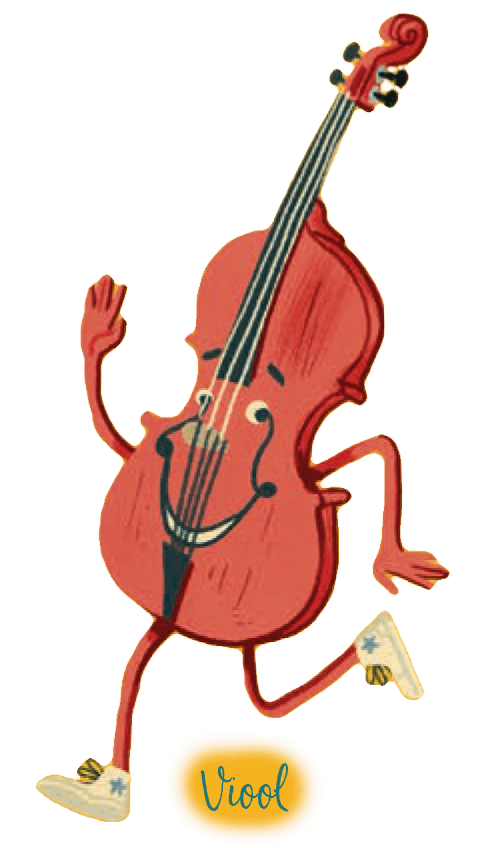 From 16 through 29 January, the book is being given away free with the purchase of Zwitsal products at Kruidvat shops, as part of the upcoming National Reading Aloud Days (Nationale Voorleesdagen). During the Concertgebouw Orchestra's Children's Music Day (Kindermuziekdag) on 22 January, Reineke Jonker will read the story aloud. This book is the first of a series of seven. The second book will feature a French horn, and will be available in bookshops starting in March.
Daantje Dirigentje was written by Erik van Os and Elle van Lieshout and illustrated by Emanuel Wiemans. In each book, Daantje, a young girl who is also a conductor, goes on adventures with one of the instruments in the orchestra, which has come to life. The series is published by Rubinstein. The books have QR codes that give access to the hit lullaby series Sssst... lekker slapen, which the Concertgebouw Orchestra previously produced with Zwitsal.
Zwitsal aims to support parents of small children with their bedtime ritual, and the Concertgebouw Orchestra is introducing the very youngest listeners to classical music, so that the power of music can work its magic, taking kids from a hectic day to relaxation and a good night's sleep, with classical lullabies.
Zwitsal is a division of Unilever, one of the Concertgebouw Orchestra's three global partners in addition to ING and Booking.com.